Wineries on Vancouver Island?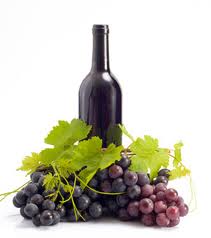 When we talk about "experiencing local"  we want to take you beyond the usual, the expected and the traditional. When visiting Victoria B.C. we highly recommend taking in some of the more well-known attractions or activities such as visiting the Butchart Gardens, have an exhilarating ride with Eagle Wing whale watching tours or perhaps a wonderful kayak day tour with Ocean River Sports.  But then there's the not so well known… Victoria and Vancouver Island have some award winning, scenic and downright tasty wineries.
Of course we also recommend taking in the wineries around Kelowna B.C. but as suggested people expect that in Kelowna. Many people are surprised when we tell them about the wonderful wineries located on this little island in the pacific (sounds exotic when you say it like that..lol). Actually Vancouver Island isn't that little, it'll take you a full day (approx. 8 hours) to drive end to end and 3 to 4 hours from coast to coast in the middle. OK but what's that got to do with wine. Well… areas like the Cowichan Valley, just north of Victoria,  are some of the most fertile anywhere. The local BC Park boasts one of the highest mean average temperatures of anywhere in the BC Parks realm. That means it doesn't get too hot or too cold… (wait for it)…. but it stays just right.
Many of the local wineries and cideries  (oh ya, we've got awesome cider here too!) are national and international champions for their secret "brews". Just as in the Okanagan, many of the wineries and cideries offer tours, tastings and some even have fantastic restaurants. Now if you're smart and want to avoid the constabulary (the RCMP always gets their man drunk driver) you should probably take advantage of one of the local tour companies like Wilson's or LA Limousines that offer wine tours. Let them do the driving, tell you a little history and bring you back to the Accent Inn Victoria in one piece, ready to go at it again the next day.
Here's a list of some of the wineries and cideries:
Church & State Wines
Marley Farm Winery
Muse Winery
Victoria Estate Winery
Chalet Estate Winery
Glenterra Vineyards
de Vine Vineyards
Dragonfly Hill Vineyard and Winery
Highland House Farm Winery
Starling Lane Winery
Symphony Vineyard
Cherry Point Estate Wines
Sea Cider Farm & Ciderhouse
Merridale Ciderworks
John Espley
Business Development Manager, Accent Inns