Accent Inns Awarded 2013 Spirit Award For Supporting Adoptive Families
BURNABY – July 9, 2013 – The Adoptive Families Association of BC (AFABC) is pleased to present Accent Inns with the 2013 Spirit Award – Corporate.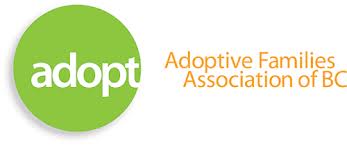 This award recognizes the support Accent Inns has provided to adoptive families in British Columbia. Accent Inns regularly donates room vouchers to AFABC, which allows parents to travel out of town to meet and visit with the newest members of their families. The vouchers also help out-of-town families attend AFABC training sessions and workshops in Burnaby.
"The generosity of Accent Inns has had a direct impact on families in the community," says AFABC Executive Director Karen Madeiros. "We are grateful for their ongoing support, which allows us to make a difference in the lives of waiting children and youth."
Accent Inns also uses their own social media networks to help raise awareness of the over 1,200 children and youth in BC who wait for their forever families.
The AFABC Adoption Awards are presented to individuals and organizations in recognition of their significant contributions to the adoption community in BC. Award recipients were recognized at the Evening with AFABC gala event on Friday, June 14 in Vancouver.
Photo caption: Joanne Wynn (second from right), General Manager of Accent Inns Burnaby, accepts the 2013 Spirit Award – Corporate from AFABC Board Chair Edward Lyszkiewicz, Board Member Vivian Krause, and Communications Coordinator Andrea McBeath.
About the AFABC
AFABC provides province-wide support and advice if you are beginning to think about adoption, if you have decided to adopt, and if you have already had a child or children join your family. AFABC also plays a significant role in promoting awareness of the thousands of BC children in the care of the Ministry of Children and Family Development, hundreds of whom are waiting for a family