What's Mother's Day Mean To You?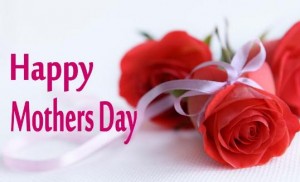 This Sunday is Mother's Day. John from Accent Inns here. The other day when I found 3 minutes of free time to rest my brain I began thinking of my mother and what did mother's day mean to me now. How had that changed since I was a child (approx. 94 years ago…) , since I've been married and have a child of my own?
My mother, of course I still love her dearly but thinking about it I can honestly say I've changed my feelings somewhat to that of a protector or guardian. Now my mother is a senior of course but she's still very active and very independent (my father may say otherwise…lol). In no way does she need my "care". My hats off to those children who are now caregivers to their parents but luckily I'm not in that position. Yet I still feel like I should watch over her, protect her from the world I know as opposed to the world "I think" she knows. Guide her through technology or help her avoid it…. Now she of course still thinks of me as her "boy", makes me lunch on occasion when I visit and always asks what can she do for me or my family. Even though I may feel like the adult, mom will always have some of that special wisdom that I will never attain.
As a boy my mother was my protector. I looked to her for advice and to be there when I needed that hug or wound taken care of. She was "all knowing", definitely "all seeing" and no matter what I did wrong still showed me the love and affection that my young and growing ego required.
Funny to think of how although the love is as strong as ever, my perspective of the relationship has changed over time. I can see many of the very same emotions that I now feel towards my own daughter, as her guide and protector, flowing over into my relationship with my own mother.
Love you Mom
I'm so proud to work for Accent Inns, a company that has real family values and curious
"what does Mother's Day mean to all of you out there?"
John Espley
Director of Marketing & Communications for Accent Inns