Victoria BC Police Department Launch Community Ambassador Program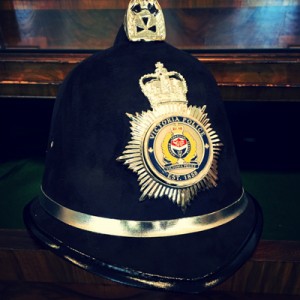 Accent Inns congratulates the Victoria City Police Department (VicPD) on its exciting new public outreach program aimed at both tourists and residents alike. The initiative will see police department volunteers dressed in historically inspired British "bobby" style uniforms!
This innovative initiative will see volunteer ambassadors "on the beat" and attending community events entertaining and educating people with fascinating historical facts and crime prevention information throughout Victoria and Esquimalt. The Community Ambassador Program will also promote Victoria and Esquimalt as friendly, welcoming places to live, work, and play.
The best way to find out more is to attend the official launch and meet the ambassadors at 11:00 am on Wednesday May 27th on the front lawn of Fairmont Empress Hotel. If the weather doesn't cooperate they will be holding the launch in the Palm Court in the Crystal Ballroom, Fairmont Empress Hotel.
Chief Elsner, Victoria BC Mayor Lisa Helps, and Victoria and Esquimalt Police Board Co-Chair Barb Desjardins will be welcoming everyone and commenting on this exciting program.