The Amazing Perks of Working at Accent Inns
Spring is just around the corner, which means Accent Inns is calling for some awesome new additions to our quack-tacular hotels in Kelowna, Kamloops, Vancouver Airport, Burnaby and Victoria.
Maybe you've heard of the hotel that literally gives a duck, through word-of-mouth or jumping out at you from highway billboards. Or maybe you've actually had the pleasure of staying at an Accent Inn once or twice – or hundreds of times, like so many of our loyal guests. You smiled at that yellow rubber duck sitting on the bathtub and wondered: just how fun must it be to work at Accent Inns?
Well, as a third-year employee of Accent Inns Kelowna, I can confirm: Pretty. Darn. Fun.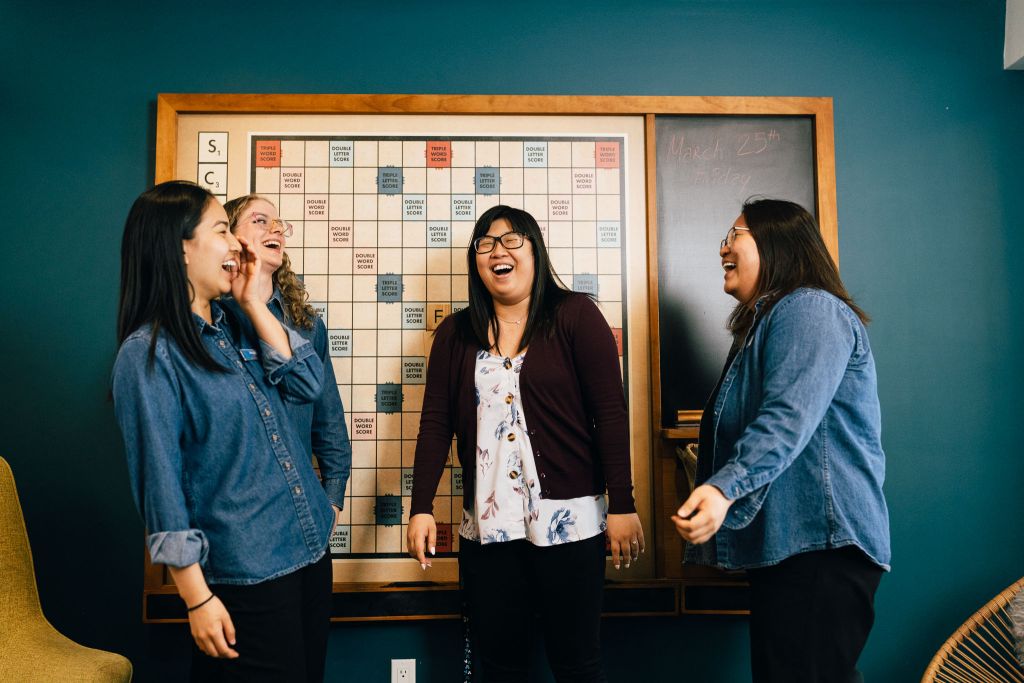 Being part of a company whose core values include empowering staff to be their weird and wonderful authentic selves, taking care of each other like family, and making everything better, is a refreshing alternative to other humdrum workplaces. And did I mention FUN? There's no shortage of that around here.
I've spotted impromptu dance parties, holiday dress-ups, morning yoga stretches, just-because pizza lunches, and friendly staff competitions (with cool prizes) throughout my time here. When you join our team of Ducks n' Rebels you can rest assured you'll be seen, heard, respected, and doubled over laughing on a daily basis. That's a promise from ALL of our locations, as well as our fun-loving cousins at Hotel Zed and ROAR.
As if that isn't sweet enough, there's a ton of other work perks to discover when you join our Ducks n' Rebels Fam Jam:
Achieving Awesome
We thrive on making things better around here, and you can bet you'll be rewarded for it every month. When your team reaches their monthly targets, everyone gets a gift card! Our teams are awesome, so you'll have a stack of gift cards in no time. I certainly appreciate any help I can get with grocery shopping every month – I mean, $6 for a cauliflower these days?!
Live Your Best Life Scholarship
Have you dreamed of developing your painting skills and becoming the next Picasso? Ever thought about taking scuba-diving lessons just for the hell of it? Accent Inns is your own personal cheer squad! They'll help pay for courses that will enrich your life, whether or not they're related to your role within the company. You can work by day and take salsa dance lessons by night. What a dream combo! I utilized this scholarship myself and chose a 6-week copy-writing course to develop my writing skills – and hey, now I write the company blog.
Family Scholarship
Accent Inns is a family business. They KNOW how important it is to support your loved ones. That's why they provide scholarship opportunities for the children or other family members of their staff! This work perk was specifically requested from staff themselves, many of whom are new Canadians concerned about their children's futures. When you work at Accent Inns your family becomes our family, and we celebrate their wins with you.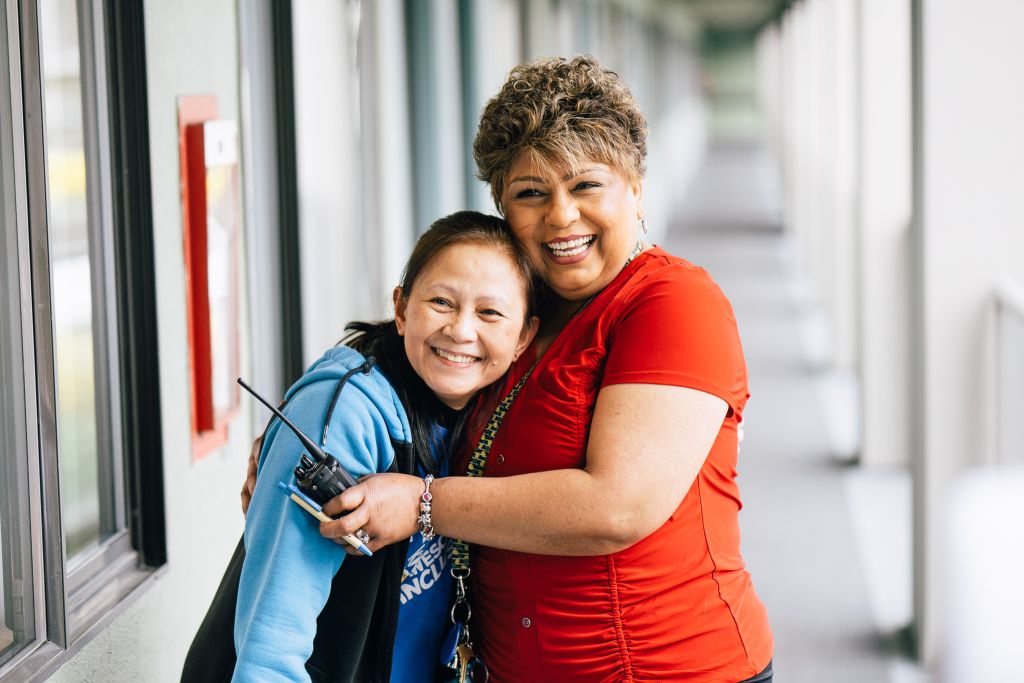 Pickle Program
We have an awesome, pickle-themed peer-to-peer recognition program. Your co-workers can recognize you with a pickle when you're caught living our values! (But, not a literal pickle. It's just a paper shaped like a pickle. It's a long story.) You can redeem your pickles for gift certificates AND they're shared with our CEO! It's a pretty big dill. Not everyone can say they bought a Patagonia jacket with pickles… just me – and you, if swanky sustainable fashion is your jam.
The Got-Your-Back Fund
Sometimes shit happens. But when you're part of the Accent Inns crew, you can be sure your Fam Jam will be there to help you out. An emergency fund is available for any employee going through unexpected financial hardship. It's completely fueled by peer recommendations and completely discretionary – meaning you don't have to cut through wads of red tape to get out from under your surprise financial stress when you're coping with a crisis. Witnessing your team members rally together to help a co-worker in need is next-level heartwarming! I have personally seen the Got-Your-Back-Fund in action to help co-workers with unexpected (aka RUDE) dental procedures and veterinary bills.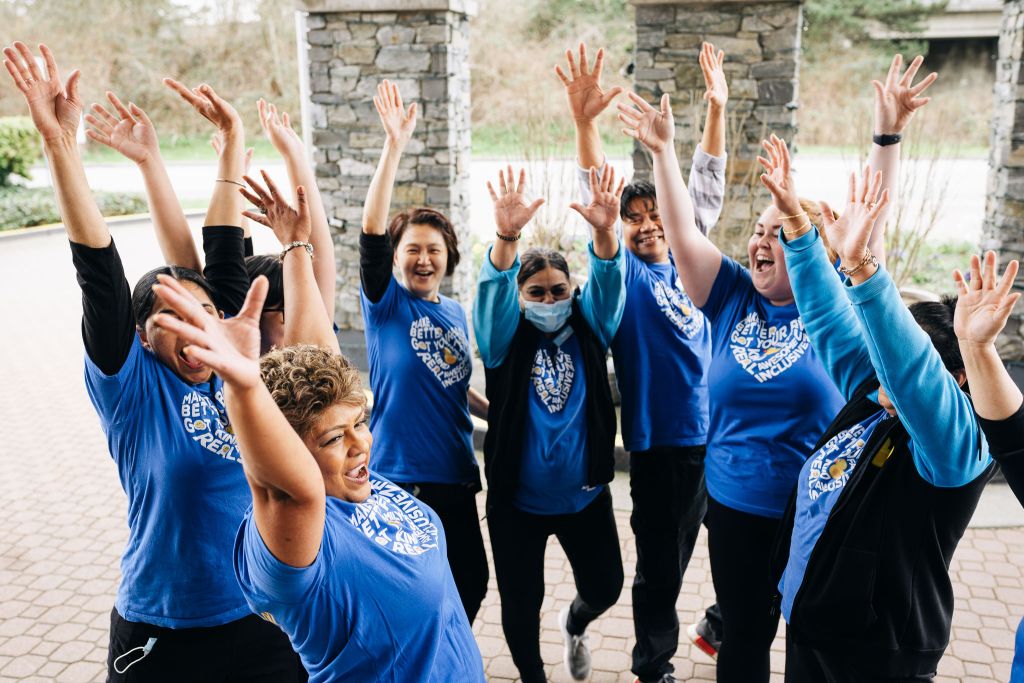 Employee Referral Program
If you work for Accent Inns, chances are you're awesome. And because awesome is contagious, you must have awesome friends, too, right? Our referral program means that you'll get paid when you refer your friends to come work here! It's always a bonus when you get rewarded for working with your bestie.
Family Rates and Free Nights
So the whole family is visiting and you live in a one-bedroom apartment? Good news: all staff get awesome family rates, as well as a handful of free nights to use at any location! Your free nights aren't restricted to Accent Inns Victoria, Vancouver, Kelowna, or Kamloops either (although they are all pretty fantastic). Why not zip over to Hotel Zed Tofino for a weekend of exploring lush rainforests and learning to surf? You can even kick back and watch the sun set over Chesterman Beach while sipping a ROAR signature cocktail. Ducks n' Rebels are all part of the same family. We love sharing the magic of each unique property location with one another.
So, as you can see, there's a ton of reasons why working at Accent Inns is unlike anywhere else. Work Perks are just a small fraction of the awesomeness you'll discover when you join our Fam Jam. I would say the best part of all (in my humble opinion) is the friendships you'll make and the opportunities you'll encounter to grow and expand within a company that always has your back.
So keep an eye (or two) out for new job postings at any of our locations. We can't wait to welcome you to the Fam Jam – it really is a quacking good time.