A Very Happy Howlidays at Accent Inns!
---
What's got four legs, a floofy tail, woofs and, uh, quacks?
It must be the paw-some partnership between Accent Inns Inc. and B.C. animal shelters!
This HOWLiday season, Accent Inns are teaming up with local animal shelters around Victoria to help find forever homes for all our four-legged friends. And the best part is, you can help, too! By booking at any Accent Inns location during the month of December, you'll be contributing to this fetching cause. We're donating 10% of every booking directly to the BC Humane Society to fund support for veterinary care, pet supplies and licensing support.
Here at Accent Inns, it's no secret we LOVE supporting a good cause. So when our friends at Humane Canada raised concerns earlier this year about the large number of 'pandemic pets' ending up in shelters, we asked them: how can we help?
Well, in addition to donating 10% of our December bookings, we thought we could step it up a notch further.
*Drum roll please*
On November 29, we hosted our very first FOSTER PUPPY PLAY DATE at Accent Inns Victoria.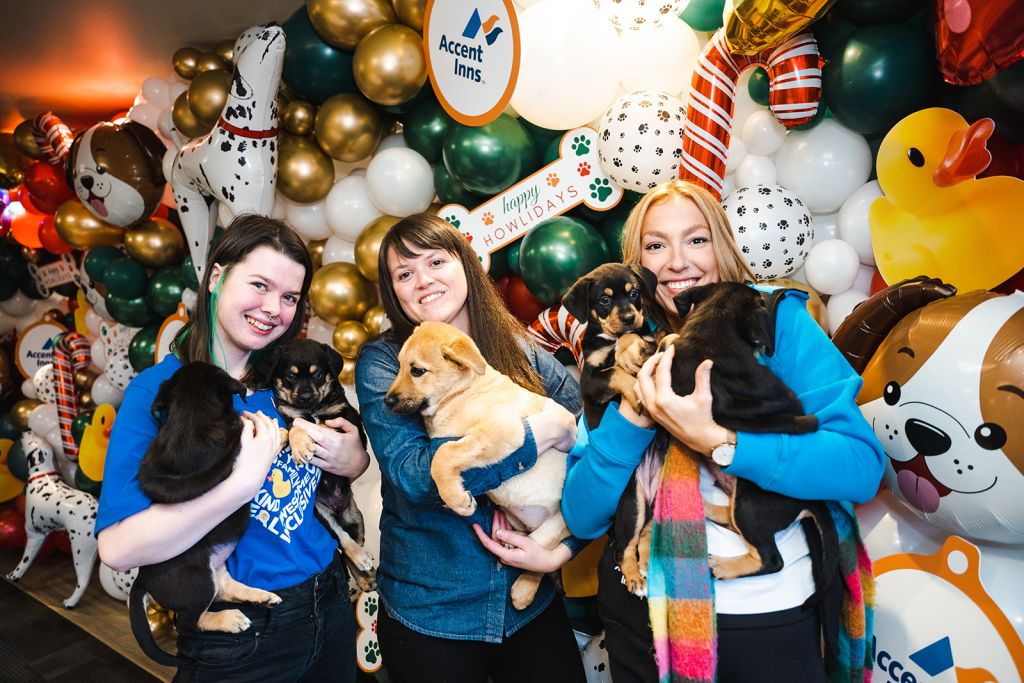 A Paws-itively Perfect Day.
The event kicked off at 1pm, with more than 150 people (and one llama named Todd…) dropping by for two wholesome hours of cuddles and nose boops with some super sweet pups. The adorable meet 'n' greet allowed the puppies to mingle with humans and pick out some toys for Christmas. It also gave us the opportunity to raise awareness of the pressure B.C. animal shelters are under to find homes for displaced pets this year.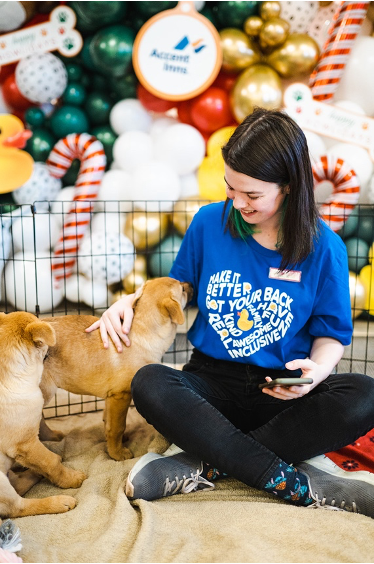 The BC Humane Society were on site to receive foster applications, so folks hoping to provide a loving home for a very good boy or girl were able to sign up and learn all there is to know about pet fostering and adoption. Fur-ever friends were definitely made!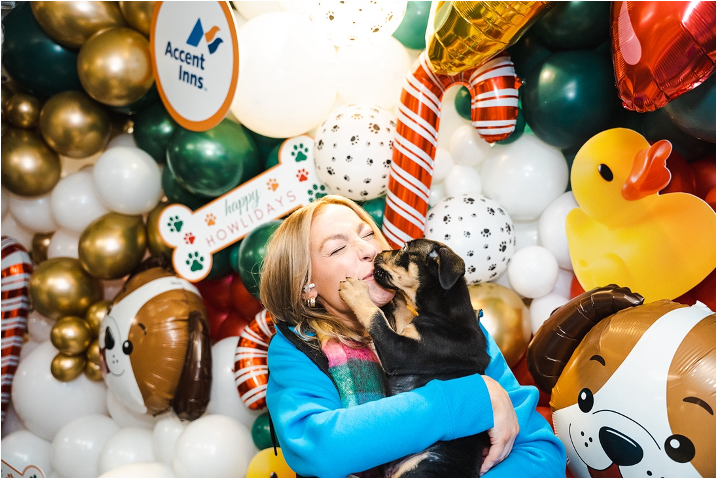 We are thrilled we were able to organize this very special (and cutest ever) event at Accent Inns Victoria. Sure, we got to spend the day covered in puppy kisses. We were also able to show our appreciation for all the hardworking staff and volunteers at B.C. animal shelters. Double yay!
We Really Love Pets… Like, Really.
If you didn't know, Accent Inns is already super pet-friendly. We donate $1 from every pet fee collected to the BC Humane Society all year long. We also have the coolest free pet swag and allow more than one furry friend in your room. To top it off, we're happy to accommodate large dogs, cats, hamsters, rabbits, and whatever else you couldn't leave home without (including llamas apparently).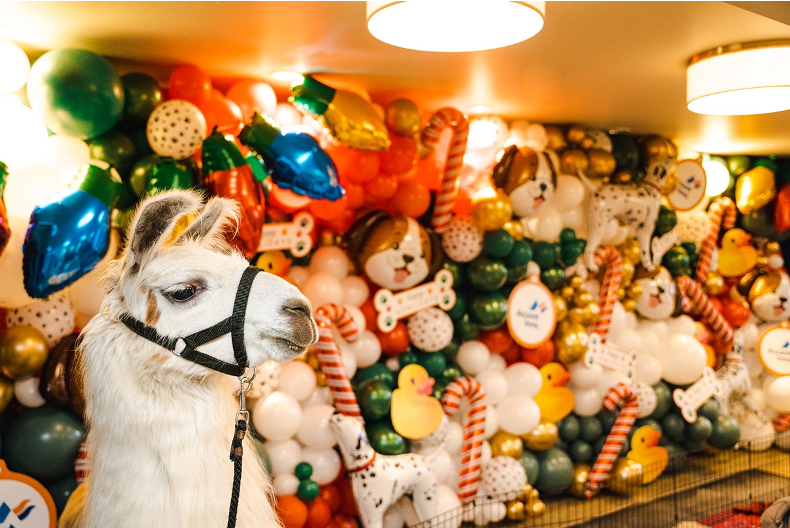 Don't cry (too much) if you missed our Puppy Playdate. Remember, you can still support B.C. Animal Shelters by booking at any of our Accent Inns locations in December. Our Victoria hotel, our Vancouver Airport hotel, our Burnaby hotel, our Kamloops hotel, and our hotel in Kelowna can't wait to welcome you!
Bonus points if you bring your four-legged friends – but we won't hold it against you if you don't.
So go ahead and book your stay now. Then give yourself a round of a-paws knowing you're the reason for a thousand wagging tails this Happy Howliday season.