Fall in Love with Kelowna this Fall
As the vibrant colors of summer give way to the cozy embrace of autumn, Kelowna transforms into a captivating wonderland for families seeking unforgettable experiences.
Nestled in the heart of the Okanagan Valley, Kelowna offers an array of family-friendly activities that will delight visitors of all ages. Whether you're looking to explore the outdoors, discover local culture, or simply savor the fall flavors, Kelowna is your magical fall destination!
1. Orchard Adventures: Fall in Kelowna means apple-picking and pumpkin-patching. Bring your family to one of Kelowna's many orchards and farms! We love Kuipers Family Fruit Farm and Don O Ray Farms. Pick apples, navigate corn mazes, or select the perfect pumpkin for carving. Let your kids experience the joy of connecting with nature as they explore the bounty of the harvest season.
2. Scenic Bike Rides: The crisp fall air and the stunning landscapes make Kelowna a paradise for biking enthusiasts. Borrow one of our free bikes and ride along the Myra Canyon Trestles. The Kettle Valley Rail Trail offers an easy and scenic ride that winds through tunnels and over bridges. You'll make fall memories for life on one of these iconic rides.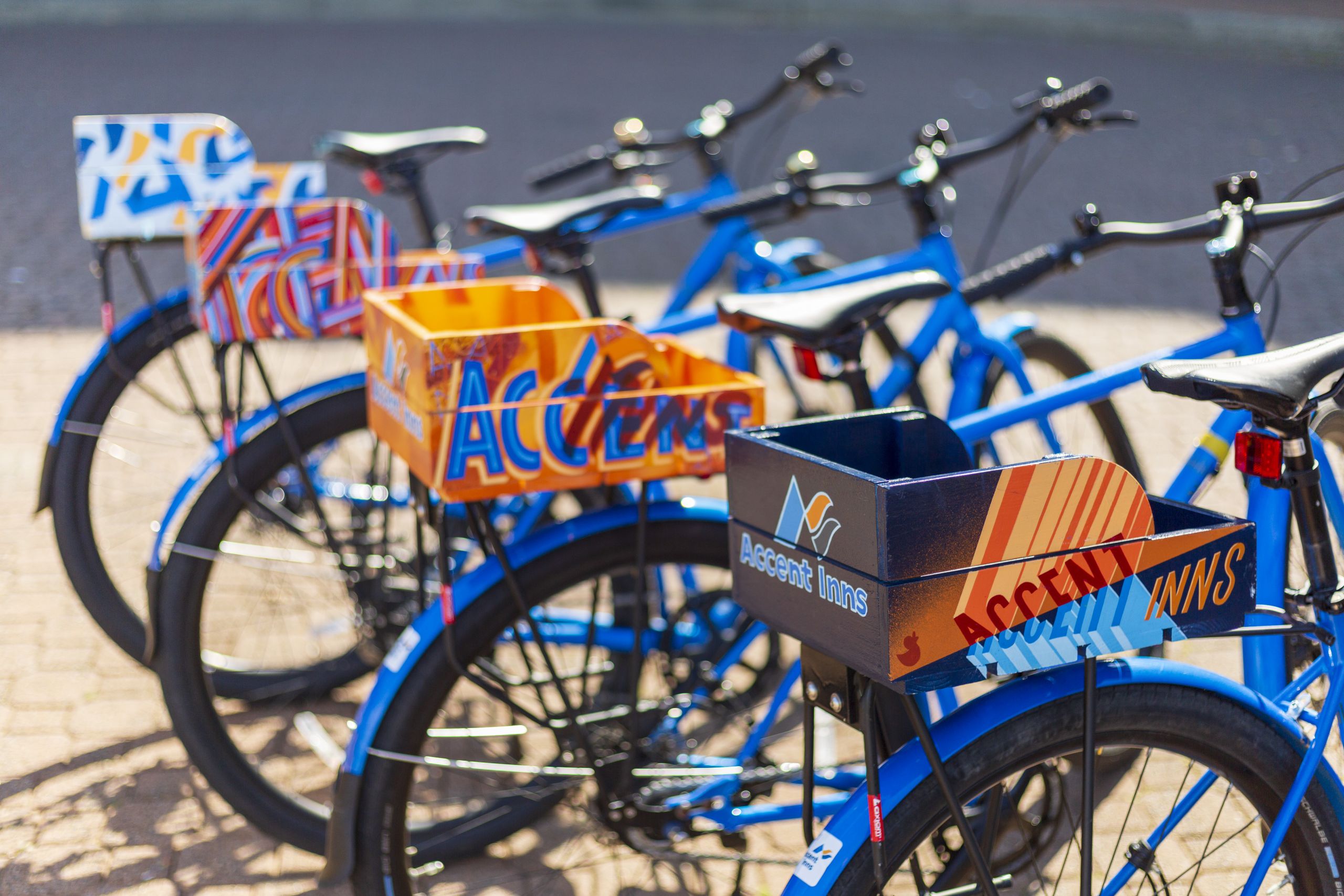 3. Sample some Wine: Guess what? The Okanagan's world-famous wineries are open year-round. Many wineries even offer grape juice tastings while the adults sample local wines. Places like the Summerhill Pyramid Winery provide not only exquisite vintages but also stunning views of the surrounding vineyards and Lake Okanagan.
4. Cultural Exploration: Visit the Okanagan Heritage Museum to uncover the region's fascinating history. The museum has fun AND educational, interactive exhibits for learners of all ages. Feeling more artsy? Explore the Kelowna Art Gallery, which often features family-oriented exhibits and workshops designed to engage young artists and creative minds.
5. Harvest Festivals: Fall in Kelowna wouldn't be complete without its celebrated harvest festivals. Plan your visit around events like the Kelowna Apple Triathlon and the Fall Okanagan Wine Festival. These festivals offer a blend of athletic challenges, culinary delights, and live entertainment that will undoubtedly captivate the entire family.
6. Hiking Adventures: The fall foliage adds an extra layer of beauty to Kelowna's hiking trails. Pack a picnic and venture into Knox Mountain Park for panoramic views of the city and lake, or explore the easier Paul's Tomb Trail, which winds through forests and along the lakeshore, making it perfect for family hikes.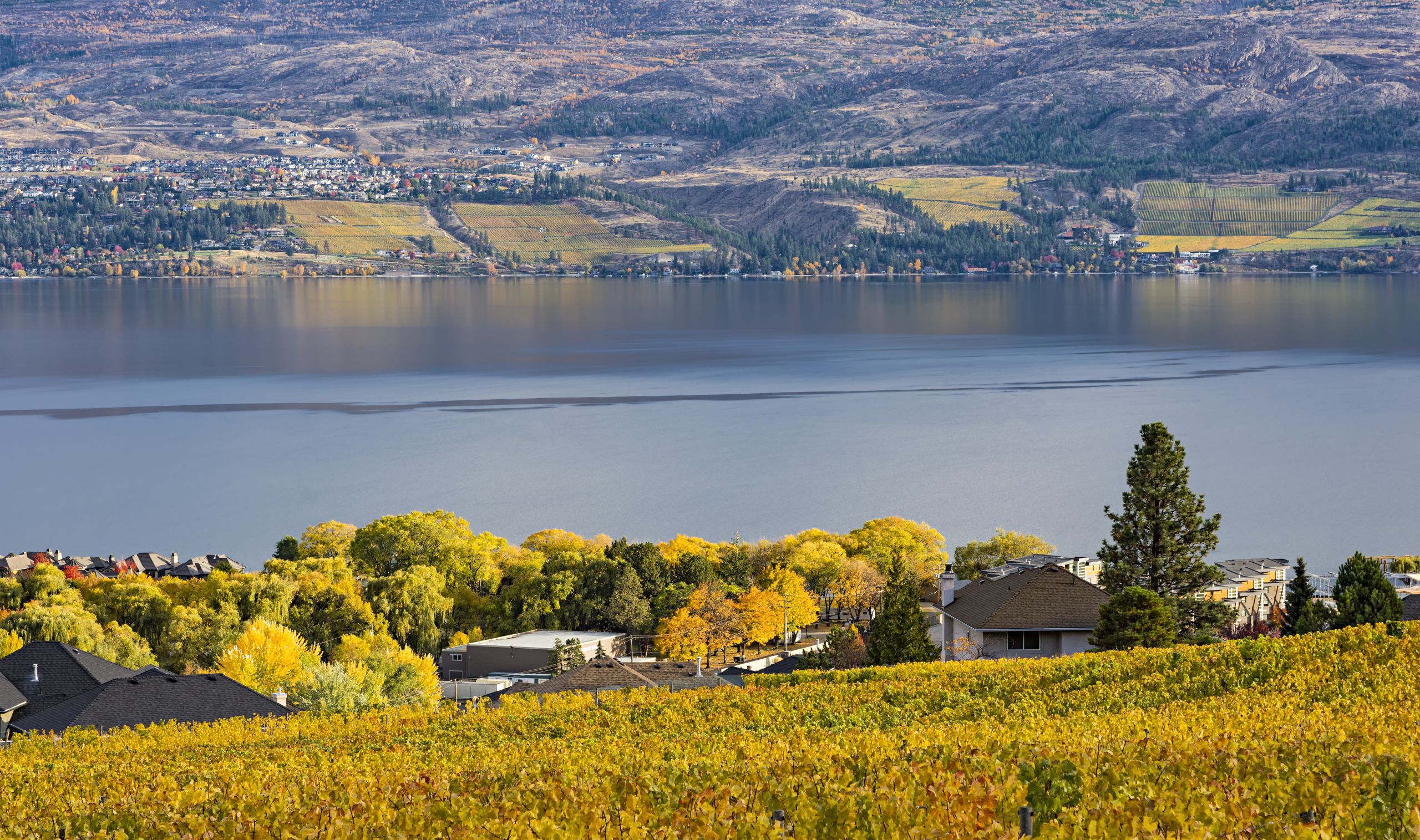 7. Lakeside Relaxation: Though the water might be a touch cooler in the fall, there's still nothing wrong with a classic lake day! Rent paddleboards or kayaks and let the family glide across the calm waters of Lake Okanagan. Remember to pack a cozy blanket!
As the leaves change and the air becomes crisp, Kelowna welcomes families for Fall adventures. From picking apples in orchards to exploring cultural gems and basking in the splendor of fall foliage, this charming destination offers an abundance of family-friendly adventures. Whether you're seeking outdoor thrills, artistic exploration, or simply quality time together, Kelowna in the fall is sure to leave your family with cherished memories. And with Accent Inns as your home base, you're guaranteed a warm and welcoming stay that perfectly complements your fall escapades in this delightful Okanagan city.
Book your fall-cation today!