Summer in the City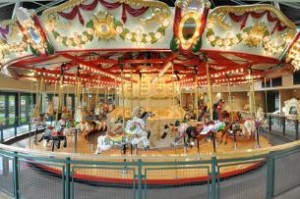 Want an affordable vacation this summer?  Stay at the Accent Inn in Burnaby and experience all that Vancouver has to offer.
You can begin in Burnaby with the Burnaby Village Museum – it's a community right out of the 1920's with cobblestone streets and townsfolk dressed in period costumes.  There's even a carousel from 1912 and yes it still works!  Next, it's onto Burnaby Mountain Park – scenic views, hiking trails and picnic areas.
After a day at the park, try your luck at the horse races.  Hastings Park has been an institution in Vancouver for over 100 years.  There's a lounge, restaurants and concession and of course, racing!  It's just 5 minutes from the Accent Inn Burnaby.
If you want a more kid-friendly experience – Playland is located at Hastings Park.  This amusement park is open May – September. It features one of the last wooden rollercoasters as well as many other thrilling rides.   The Pacific National Exhibition is on August 17 – September 2, 2013 and is also located at Hastings Park.   The PNE is BC's largest fair and has been around since 1910.
Now that you've experienced all that Burnaby has to offer – let's venture into Vancouver.  It's just minutes away by Skytrain from the Accent Inn Burnaby.   Make your first stop Chinatown – one of North America's finest, and enjoy some of the best dim sum in the world or just browse the many shops and restaurants that make up China Town.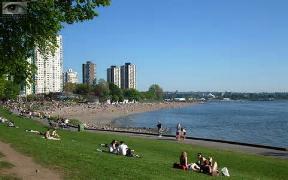 If beaches are what you're after, Vancouver has you covered.  There's the wildly popular English Bay in Vancouver's trendy West End.  Or make the trek to Kitsilano Beach, Jericho Beach or Spanish Banks on the West Side of Vancouver.  If you're in the mood to grin and bare it – Wreck Beach  is a popular nudist beach.
If it's shopping you're looking for – look no further than Robson Street in Vancouver.  You'll find trendy retailers, restaurants and coffee shops galore and at night it comes alive with buskers and performers.
We've only just scratched the surface of Vancouver – there's  so many more things to see and do, you'll just have to stay longer….