Spring South East BC Road Trip
I love road trips – there's something about the freedom to go wherever the fancy takes you, stop whenever you see something of interest and the opportunity to eat out every night! Two of my favourite road trip destinations are the Oregon Coast by the Coho Ferry and Southern B.C. In spring the latter wins out for me as there is so much going on across the province. Whether you're flying into Vancouver, plan a first night at the Accent Inn Vancouver Airport in Richmond or if you're heading west from Alberta or beyond, you can pick a route that encircles some of the most diverse, and interesting, countryside B.C. has to offer.
Here's my whistle stop itinerary for my spring road trip this year – I've not included all the great places you could visit, just a few of my favourites, so you'll have plenty left to discover on your own. I've chosen to start from Vancouver, but if you're heading west just do the whole thing in reverse and it'll be every bit as good. Before heading east, there are two things I plan to do before leaving Vancouver; the first is to visit FlyOver Canada  – a virtual ride across Canada. Basically you hang suspended within a 20 metre spherical screen as you fly from east coast to west across prairies, over mountains and along rivers, experiencing the wind in your hair, mist in your face, and different smells. A great way to start a road trip!
Next I'll visit the Vancouver Art Gallery and take in the Cezanne and the Modern Masterpiece of European Art exhibition, which runs until May 18, 2015.
After a two-night stay at the Accent Inn Burnaby, or Richmond, I'll head out of town on the TransCanada toward Hope driving the scenic Fraser Canyon – seven mountain tunnels to go through – and take a ride on Hell's Gate Airtram (opens April 24th) one of the only gondolas in North America that descends! Below, 200 million gallons of water thunder through a 33 metre-wide passage every minute – it's truly spectacular, not to mention breathtaking! Oh, and there's all sorts of other stuff to do in Hell's Gate so plan to spend an hour or so.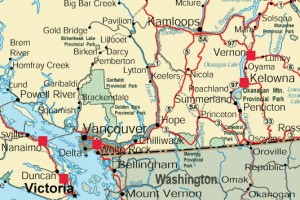 From Hope, on the outbound journey I'll take highway 3 toward Princeton – staggering scenery – and stop in at E.C. Manning Provincial Park. There's a resort in the park and over 273 square miles of hiking – its one big park! Here you can hike everything from rain forest to snow-capped mountains, and alpine meadows to lakes. There's a network of trails some of which were used by fur traders and native hunters. Springtime is also a time for snowshoeing, depending on the weather of course.
Heading north to Princeton, which lies at the fork of the Tulameen and Similkameen rivers surrounded by grasslands and a highland plateau, I'll often stop for refreshments before heading southeast to Osoyoos, on the Washington State border. Osoyoos is a popular vacation spot in the summer that supposedly has the warmest freshwater lake in Canada.
Heading north again into the Okanagan Valley I'll stop at the small town of Oliver with its vibrant arts scene and vineyards. It calls itself the wine capital of Canada and has more than 20 internationally recognized wineries. A picturesque drive along the southern half of Okanagan Lake brings me to Penticton and Summerland before I arrive in Kelowna for the second of my Accent Inns stays.
Kelowna has marvellous pristine lakes, pine forests, gardens, orchards and vineyards, all surrounded by mountains. This year we are enjoying an early and warm spring, so I may even be tempted to head down to one of the sandy beaches and brave a swim!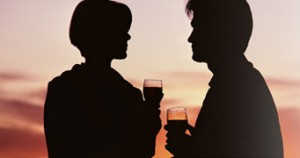 This is the highlight of my road trip, as I'll time it to coincide with the Spring Wine Festival, which runs from April 30 – May 10. This is THE best time to visit the Okanagan Valley, as there are tons of complimentary wine tastings, some with free food such as Foodie Fridays at Spierhead Winery. The House of Rose Winery offers its Sweet Taste of Spring tasting as you wander through their flower filled picnic area. A few days visiting wineries and eating good food is good for the soul and sets the tone for the summer to come.
On the road again I'll head to Vernon at the northern end of the lake and visit one of my favourite attractions, the historic O'Keefe Ranch dating back to 1867 – the site of a stagecoach depot. Many of the old buildings still exist and the ranch tells the story of ranching during the late 1900s.
Before heading back I'll take a side trip to Salmon Arm, a wonderful community at the foot of Shuswap Lake, famous for its houseboats. There's a lot to do here, but personally I have two things on my agenda – hiking up Mount Ada – the views of Salmon Arm, Shuswap Lake and beyond are amazing – and kayaking the shores of Shuswap Lake.
My next and final stop before heading back west is Kamloops, another Accent Inn's location. Although I've seen plenty of black bears on my travels through British Columbia, I've never seen a Grizzly bear, or a cougar, so on my spring road trip I plan to visit the BC Wildlife Park in Kamloops. It is home to many orphaned animals, including wolves and coyotes, that couldn't be returned for one reason or another to the wild.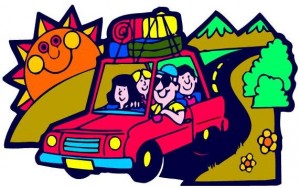 I'm always looking for something completely different to do when travelling, so I plan to visit the 149-year-old historic Tranquille Farm site while in Kamloops. It's just a 15-minute drive from the hotel and lies between Kamloops Lake and the Lac Du Bois Grasslands Park. There are restored historic barns and farm buildings to explore and even old tunnels under what was a sanatorium and former tuberculosis hospital.
Well, that's my plan such as it is, but I'm sure I'll visit many more wonderful places during my road trip through southeastern B.C. And, I'm sure I'll discover some new distractions along the way as I head back over the Coquihalla to Vancouver.
Mike Wicks
Douglas, YAM and Salt Magazines