Sports Games, Star Attractions and Disney – All in Vancouver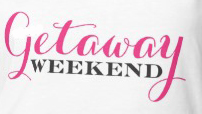 I'm thinking of taking my wife away for a weekend trip sometime in the next six weeks or so, and Vancouver is calling me. Living here in Victoria, it's nice to visit the big city occasionally and we haven't been for awhile. If you live in Kamloops or Kelowna I'm sure you feel the same way.
As usual I checked out Accent Inns special event page https://www.accentinns.com/special-offers/  to see if there were any event specials and that's where things got interesting. I discovered a list of venues close to either the Accent Inns Richmond, or Burnaby locations that they support. Just by showing my ticket for a show at any of them means I get $10 off my room price. With Accent's already great prices and free parking I just just had to check out what Rogers Arena, the River Rock Theatre and the Pacific Coliseum had to offer by way of world-class entertainment.
I wasn't disappointed – here are my top choices for my getaway. I've put them in date order in case that helps you choose which one you can't resist. Heck, I might even see you there!
A Canucks Game – I'm not putting a date down as there are 12 games between November 15th (at Rogers Arena) and the end of the year. Just choose which opposing team you'd like to see get beaten! Accent Inns works in co-operation with BE A FAN (beafan.com) which offers Canucks Hockey Packages which include tickets to the game and a great night's sleep at either of Accent Inns Vancouver hotels. Both locations have excellent access to the Skytrain and of course free parking.
Disney on Ice – perhaps we'll take one or more of our grandkids with us to this – now, there's a thought. Worlds of Enchantment presents four Disney stories on ice: Ariel; Toy Story; Frozen; and Cars – not to mention Mickey's Dance Along pre-show. (Pacific Coliseum: November 23 – 27, 2016).
The Temptations Revue: A Tribute to Nate Evans – this show features many of the Temptation's classics including: "The Way You Do the Things You Do", "My Girl", "Get Ready", "Cloud Nine", "Just My Imagination (Running Away with Me)" and "Papa Was a Rollin' Stone." When I was in my twenties I used to love the Temptations, so this would be a great trip down memory lane. (River Rock Casino Resort: Saturday, November 19, 2016).
Supertramp legend Roger Hodgson will be in concert at the River Rock Casino Resort: Saturday, November 26, 2016. He wrote and sang most of my favourite Supertramp classic hits including Dreamer; Give a Little Bit; Fool's Overture; The Logical Song; Take the Long Way Home; Breakfast in America; and It's Raining Again.
Amy Shumer plays at Rogers Arena on December 2, 2016 – not to everyone's taste I admit, but this acerbic comedian certainly blazes her own trail. This is a show I'd like to see, especially as you never know what she's going to say. If you miss the show watch the national newspapers the following day for coverage.
Stevie Nicks and the Pretenders appear at Rogers Arena on December 9, 2016 – I remember Stevie from Fleetwood Mac, a band both my wife and I love. We still have vinyl albums we play from time to time.
Last but not least (depending on your taste in music) Donny and Marie Osmond come to Vancouver for three nights December 20, 21, 22, appearing at the River Rock Theatre. I'm certainly tempted to get tickets to what is billed as a dynamic, and nostalgic song and dance spectacular.
Of course, you don't have to attend a professional concert, or sports game; there are plenty of amateur teams playing every weekend in Vancouver, many sponsored by Accent Inns and accommodated at either Accent Inns, Burnaby or Richmond.
Don't forget to check out the Accent Inns website (www.accentinns.com) and Facebook page (https://www.facebook.com/AccentInn/?ref=nf) for event information, special offers and much more.