2016 Magic of Christmas Light-Up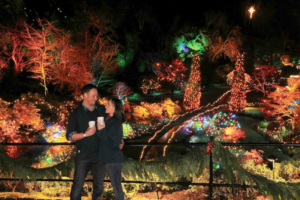 Thursday, December 1, 2016 – 5pm at The Rose Carousel.
It's time to celebrate the holiday season with family and friends. On December 1st, join us as the Christmas display lights up for the first time this year. There is so much to look forward to on this magical day.  Read details 
Industry Partners, Light-Up Invitation:   The Magic of Christmas begins next week! Please be reminded of our Industry Partner Policy:
Thursday, December 1st is The Butchart Gardens Annual Light Up. This is the only evening during the season that we extend complimentary admission to our front line industry partners, their partners and their children. Please see the details of our special offer for this day only.
December 2 -15th   If you can't make it on December 1st, we are also pleased to offer Complimentary Admission* to our front line Industry Partners from December 2-15th inclusive. These dates are valid for the industry partner only and do not extend to family members and guests. Please provide a minimum of 24 hours written notice to the Group Reservations department [email protected]
We need your name/title/business, please note your date of arrival and approximate time of arrival in your request and we will book your visit. Accompanying guests are at regular rates.
* During our blackout dates of Dec. 16th – Jan. 6th we are not able to offer complimentary admission.
If you have colleagues who do not currently receive our Local Industry Partner Newsletter, please encourage them to sign up. This is the only way we can send out Invitations!
Stay up-to-date using social media:   Tune into #ButchartTraffic on Twitter to stay informed about traffic leading up to the admissions gate. Use #ButchartChristmas on Twitter and Instagram to share your photos and see our updates. You will also find us posting Christmas news and more on our Facebook page.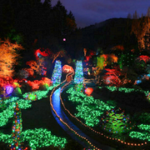 Garden Notebook – Christmas:  Rick Los, director of horticulture
We have arrived at what we celebrate as our 5th season of the year – Christmas. What better place to showcase and celebrate the season than in the garden that Jennie Butchart so carefully laid out over 100 years ago… The fact of the matter is that we still have …  Read Notebook
New Seasonal Tea: December 1st to January 6th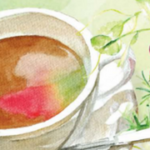 For the first time ever, visitors will enjoy special seasonal afternoon tea at The Gardens throughout the entire Magic of Christmas season. Vegetarian, kids and gluten free menus also available. We recommend making reservations prior to arrival. See our dining room page for details.  See Tea Menu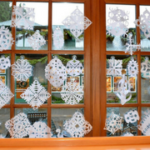 Children's Christmas Guide: December 1st – January 6th
Are your guests bringing children to The Gardens for the Magic of Christmas? Use this guide to help you plan their visit. With so much to do, we don't want them to miss out on any of the fun. Help them start a family tradition to last a lifetime.  Read Guide
Magic of Christmas Dining: Enjoy a festive meal at The Gardens: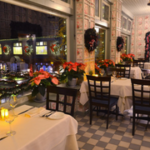 Complete the Magic of Christmas experience with a festive meal in one of our restaurants. Choose from the casual Blue Poppy Restaurant or opt for fine dining in The Dining Room Restaurant. Both venues have a relaxing holiday atmosphere.  View Dining Options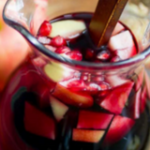 Christmas Recipes: Pastry Chef Keith Tran shares an apple cranberry crumble pie recipe which is bright, sweet and wonderfully satisfying. Executive Chef Travis Hansen also has a recipe to cozy up to.  Indulge in a warm mug of 100th Anniversary Black Tea Sangria.  Sangria   Apple Cranberry Crumble
Holiday Ice Skating:  As part of our Magic of Christmas season, we are pleased to offer ice skating in Waterwheel Square. Lace up during the day and enjoy a beautiful winter day or come in the evening and skate under the stars…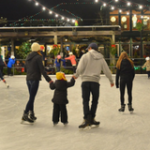 See rates and pictures
Historical Display: From January 15th to March 15th we are pleased to showcase the 17th annual Historical Display. Located in the former Butchart residence, this magnificent display features letters, memorabilia and photographs to tell the story and history of…  Read preview

Courtesy of Butchart Gardens