Travelling in BC's Wild Weather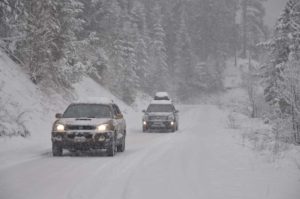 Well, winter is just round the corner and we can certainly expect a wet and windy November, with the possibility of snow in some areas of the province.
If you're like me and try not to let the winter slow you down as far as travelling around the province, then I hope you are also as cautious as I am. I've driven the Coquihalla in a snowstorm, sat waiting in the freezing cold for emergency services to clear an accident, given up trying to get to my destination and hunkered down in a hotel an Accent Inns if I can), missed the last ferry – you name it, over the years it's probably happened to me!
Almost anything can screw up your travel plans, from cancelled flights, weather (either where you are travelling to, or where you have to get back to), power outages, forest fires, you name it. BC is a wild province – expect the unexpected!
Here's the top six things I do to manage the risk.
In winter, I carry a good snow shovel, sacking, rock salt, chains, a good flashlight and my FRED (Flashing Roadside Emergency Disk). You should check out FRED, its under $25 and has 10 settings. Perfect to let people know you need help. Oh, and extra batteries.
In winter, I also throw a pair of good solid hiking boots and waterproof pants, in the trunk with warm socks and a walking stick, along with an extra coat for extreme weather conditions.
Regardless of the time of year, I take a change of clothing, better walking shoes, and any medications I might be taking at the time. You just never know!
Before a trip I charge my cell phone, take along the re-charger, have a booster charge pack, and have a charger in my car. Belt and braces I know, but cell phones are a life saver if you are stuck somewhere.
I regularly check what the road and weather conditions are ahead of me if I am expecting anything out of the ordinary. Knowing what to expect and having a backup plan is always a good idea.
Finally, I have an emergency list of sites bookmarked on my cell phone that can help me figure out what's going on in times of emergency. My favourites include: drivebc.ca (their highway cams are invaluable); www.bcferries.com; www.weather.gc.ca; www.theweathernetwork.com/weather-apps (go here to sign up to receive public safety alerts); http://www2.gov.bc.ca/gov/content/safety/wildfire-status/wildfire-situation this site provides the current situation with regard to all forest fires in BC; and of course I bookmark any airports and airlines I use frequently.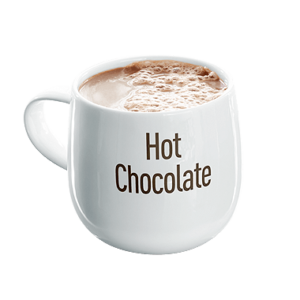 My friends at Accent Inns tell me they often welcome people stranded for one reason or another, and even sometimes publicize specials during a storm, or road closure. If you find yourself far from home and needing shelter be sure to call an Accent Inns hotel in Victoria, Burnaby, Richmond, Kamloops, or Kelowna and ask if they have a storm-related special.
Once there you can relax, the staff will provide you with emergency toiletries, sympathy, and if it's winter a calming mug of hot chocolate!