How do you spend Thanksgiving in BC?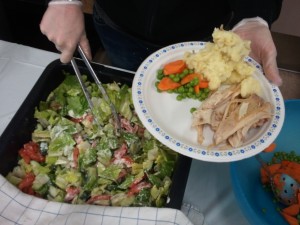 Thanksgiving in Canada may have started in the 1500's on the east coast but here in BC we take good advantage of this wonderful holiday weekend. There are plenty of events going on in our local communities, wine & food festivals, even a marathon in Victoria BC. You'll find lots of opportunities to volunteer as many community centers, churches and food banks offer special thanksgiving meals for those less fortunate.
Of course at Accent Inns we see many folks over the long weekend that have travelled to visit with family & friends. Brothers and sisters connecting. Grandparents getting the chance to see and play with their grandchildren. For some folks it's just the chance for an extra day off, another long weekend. For others it's the opportunity to give thanks for the safety, security and plenty most of us enjoy. For some it's the build up of anticipation towards….yes, you guessed it, Thanksgiving dinner. Whether it consists of turkey, goose or glazed ham it's easy to see who finds food as the highlight of their thanksgiving. Not only will you hear them speak of it weeks before but the last few days prior to the weekend I swear you can actual see in their facial expressions, they are holding back their over active salivary glands.
Living on the Westcoast of BC, one of the most beautiful places in the world, I often take the opportunity of the extra day we are granted to visit Mother Nature. We are often blessed here with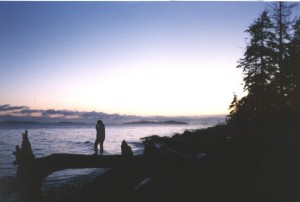 fantastic weather over the thanksgiving weekend. Taking advantage, I'll get together with a few friends and sometimes my father and we'll head out on a 3 day adventure into the mountains or paddling trip around the gulf islands. I'll wake up on thanksgiving morning, climb out of my tent, sip my cup of herbal tea and eat my oatmeal prepared on the camp stove, all the while looking at the "bounty" that Mother Nature has put before me. The glorious mountain peaks, tall beautiful trees, sunshine dancing on the rolling surface of the Pacific Ocean.
So, however you decide to spend your thanksgiving weekend, all of us at Accent Inns will be giving thanks for living here in such beautiful local BC communities and for all the wonderful family, friends and customers that we've known over the years.
Thanks to all.
John Espley (Mountain Man)
Director of Marketing & Communications