Spare room' for Christmas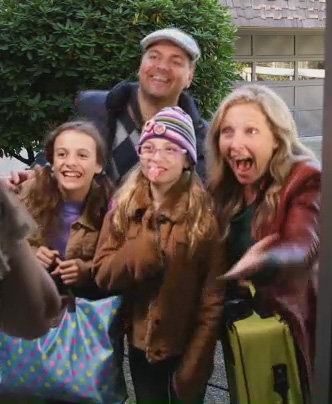 No renovations necessary as Accent Inns offers 'instant spare room' for Christmas
Christmas Eve and Christmas Day rates offer affordable alternative for out-of-town visitors
Nov. 28, 2016, Victoria, BC – This Christmas, Accent Inns is providing an instant spare room for families, offering the perfect solution for those unexpected guests or the relatives that people may just want to keep apart.
This solution means that people don't need to renovate, decorate or build, they simple just need to use Accent Inns as their "spare room" of convenience.
Starting at $69 for the Victoria, Kelowna, and Kamloops properties and $85 for the Accent Inns in Burnaby and Richmond, the Christmas special rates are available on Christmas Eve and Christmas Day. Anyone worried that Santa won't know where they're staying need not worry— we have it on good authority that each room will receive a special stocking from the man in red himself on Christmas morning.
"Deep down everyone still wants the family to visit for the holidays, even if they're quick to complain about sharing the bathroom with Aunt Mildred," says Mandy Farmer, President & CEO of Accent Inns. "But, with our parents moving to smaller places, and many of us choosing more modest homes, that offer to put the entire family up for the holidays adds stress and a constraint on shared space."
With Baby Boomers downsizing from three and four-bedroom homes to condos or smaller houses, Accent Inns is aware of the space crunch. Statistics Canada shows a decrease in the size of Canadian houses and while there are more houses thanks to the growth of the urban condominium market, among other factors, households continue to shrink in size.
No renovations, workmen, or building permits are needed to book the spare room Christmas rate with Accent Inns. Reservations may be made by calling 1-800-663-0298 or visiting www.accentinns.com and using the promo code XMAS.
About Accent Inns
Celebrating 30 years in business in 2016, Accent Inns likes to describe themselves as not your typical, stuffy hotel chain. Yes, they have modern, clean rooms, but they will also tell you where to go (in a good way). They will give you the down low on where the locals hang – the hot spots for shopping, dining and hitting the town. Oh yeah, they also like to mention that they are also a pint-sized, boastfully BC hotel chain with five locations; Victoria, Burnaby, Vancouver Airport (Richmond), Kelowna & Kamloops and each of them is a winner of the TripAdvisor "Certificate of Excellence." Stay local. Stay real. 
Media contact:
Brian Cant, Tartan Group: 250-592-3838, 250-888-8729 (cell) or [email protected]
John Espley, Accent Inns: 250-360-1511 or [email protected]