No Ducks Left Behind: Supporting Variety, the Children's Charity
Accent & Variety Supporting BC Families
You know, every now and then, an opportunity comes along where we can all make a meaningful difference in someone else's life.  Well that moment happened for us recently when Variety – The Children's Charity Board Chair, Kenton Boston, sent out an urgent plea on a recent #GivingTuesday.
The moment we read it; we knew we could help. So our team sprang into action.
For families of children with special needs, funding from Variety helps to cover costs for medical care and services, mobility and communication equipment, therapies, and developmental programs not covered by private or public health plans.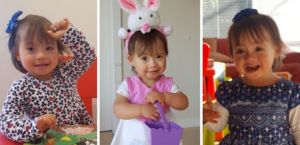 Take for instance, Amelie.  Amelie is a wonderful and smart 30-month-old with Down syndrome and a heart defect. Unfortunately, the local Child Development Centre could only see her every two months. This was inadequate for her to make progress in her motor skills. The family could not afford to provide private therapy for her. Luckily, Variety and donors stepped in to support.
"Amelie has Down syndrome but that is not what she is, she is an amazing girl and we are so proud to be her parents. With faith and support from us and good people as you, Amelie is growing to be an amazing person and contribute to society," says Alexandra, Amelie's Mom.
For families like Amelie's, Variety is the last resort for often critical funding.
We're over here feeling all the feels.  How about you?
Now, we have been supporting Variety – The Children's Charity since 2011 and are not shy to boast that we have provided over $15,000 in room nights to them each year in addition to a $30,000 donation last year. Those room nights go to families in need of accommodation while their child receives medical treatment, offering them some much need respite.
Since so many BC families have experienced lay-offs due to the pandemic and are struggling to pay for their child's treatments, their need is even greater. Now more than ever Variety needs all of our help.  No ducklings will be left behind on our watch.
BC Summer Hotel Promotion
So to start, we have launched a new booking opportunity, valid now until Labour Day. This special promotion allows you to either receive a 25% discount donate on your booking, or donate the 25% to Variety.  And we won't judge you either way. We know these are tough times for many. If you can afford to donate we know you'll feel good knowing that you are helping BC children when you travel locally in BC this summer.

Plus, if you have ever called our central reservations team, you know these folks 'got heart'. They have stepped up to help salvage Variety's super popular Boat for Hope event.  You see, normally Variety families would be given an amazing pirate ship experience and now, not only do the families not get that fun experience, but Variety is looking at raising just a fraction of what they normally would through a $20 raffle ticket purchases. Our central reservations team have stepped up and have made over 350 calls on behalf of Variety to support the extension of this raffle.
Variety – the Children's Charity needs our help now!
Here are some ways you can help:
Book your next local travel stay at Accent Inns and donate 25% of your room rate to Variety Club – Book now
Talk to your family and friends – spread the news about how badly these BC Families are need of our support.
Purchase a raffle ticket to support this year's Boat for Hope
Explore all the ways you can donate – monthly, planned giving, corporate donations and more.
We know our loving community will come together and do some real good for BC families this summer!