Another Kind of Attraction – Treasure Hunting in BC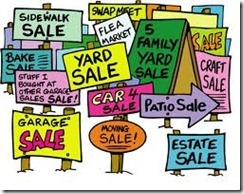 If you've ever fancied yourself to be a bit like Indiana Jones searching for ancient artifacts or Jacques Cousteau combing the ocean floor for pirate treasure, you may be interested in a slightly more modern version of these activities – the garage sale.
That's right. Today's garage and yard sales are the way that modern urbanites get an opportunity to study both the current and past lifestyles through the discarded treasures of their fellow man (and more often their fellow woman).
When visiting another city, there are plenty of opportunities to see the place as the city officials wish you to – tourist attractions, scenic walks, restaurants and hotels – but attending a garage sale gives you the opportunity to view those city dwellers (the locals)  in their natural habitat. You may even get a glimpse of their private gardens, their pets and their friends.
By rooting through their belongings you will get a sense of who these people really are. You can study their eating and drinking habits by the number of blenders, punch bowls and fondue sets have they owned. You can also get a real feel for their culture through their art and artifacts. Velvet Paintings and souvenirs of travels provide incredible detail as to migratory patterns and shopping habits of these citizens.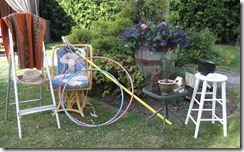 You may also get a good sense of their attitude toward finances. Are their treasures expensive and of good quality or are they simply recycling items they have purchased at another garage sale? Are they asking a mere pittance for their goods or are they attempting to get market value?This is also a good opportunity to study their social skills. Do they greet you warmly? Try to initiate conversation? Allow you to negotiate a lower price? More importantly, do they have a good sense of the value of their goods? Recently a Tom Thompson painting purchased for $100.00 at a Vancouver Garage Sale sold for $126,500.00 at auction. Sometimes people do not recognize the value of their treasures.
It's always a good idea to visit different neighbourhoods to compare the various socio-economic societies that make up a city.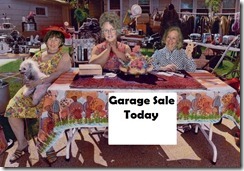 So, when you're travelling to Richmond, Victoria, Burnaby, Kamloops or Kelowna it might be an idea to take a day (best on a Saturday or Sunday) and search for treasure in one of these great cities. If you do some research, you can even map out your day in advance. Cities like Oak Bay (Victoria BC) have one day a year that all residents hold a garage sale called GARAGELLENNIUM. For other locations simply Google the location you're interested in (local papers can be an awesome source)  i.e. Garage Sales Kamloops. You'll have a fun day, learn about a different culture and perhaps bring home an amazing treasure.