Go horse or go home?
FOR IMMEDIATE RELEASE       APRIL 1, 2014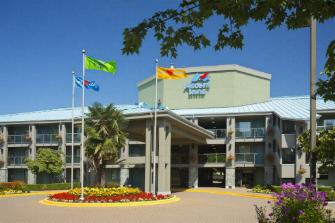 Equip rooms for horses, BC hotel group says, and lower the stress of separation
VICTORIA, BC – Accent Inns is once again at the forefront of innovation in the highly-competitive world of hospitality, with the addition of one more offering to their already-specialized services: equi-accommodation, aka the provision of rooms for people and horses, together. For many years, the BC-based, family-owned hotel group catered to guests travelling with their pets, their bicycles and motorcycles. Now, horses – whether for show, racing, riding or just companionship – will be shown the same outstanding service that travellers have come to count on at Accent Inns since 1986.
"We've long been a second home for our guests' dogs and cats and bicycles, letting them staying right in the guestrooms, so why not their horses? Many of our guests travel to the horse shows and we want them to get the very best out of their equi-experience," opined Mandy Farmer, Accent Inns' President/CEO. "Sure, we have to build special equi-friendly rooms where guests and horses could co-exist, but how could we continue to leave these animals alone and out in the dark? It behooves us to cover all ground in customer service."
Farmer gave a nod to all of the General Managers of the five Accent Inns, who are the keys to overseeing the operational challenges of building the special rooms, and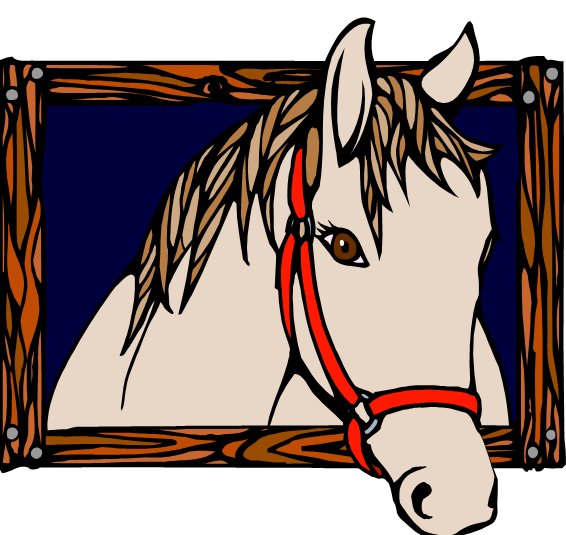 who are dealing with concerns raised by housekeeping about the extra messes expected to be left behind. A born innovator and Top100 Canadian Women Entrepreneur, Farmer is trotting out still more showcasing opportunities from her strategic customer service insight: the leftover manure will be harvested as natural fertilizer for all of her hotel gardens. It is undetermined at this time if oats will be planted on-site.
As of April 1, 2015, the rooms are scheduled to open, and horses and their handlers will have an equi-fit accommodation option at any of the five Accent Inns: Victoria, Richmond, Burnaby, Kamloops and Kelowna.
If you think something 'smells funny' about this news, such as, well, this is a mighty load of 'horse pucks' – is it not April 1?! April fools…. Now, it's true that Accent Inns welcomes dogs and cats and bicycles of all sizes in the guest rooms, but the ample parking provided for horse-trailers will indeed suffice for our mane-swinging friends.
What's not a joke is the up-and-coming, awe-inducing, door-opening of Farmer's new hotel concept in Victoria in May 2014: Hotel Zed. Zed is a ridiculously fun and eclectic hotel that's so completely awesome it will blow your mind (ok, a slight exaggeration), featuring: a typewriter station, comic books in guest rooms, a vinyl record listening station, high-tech media hubs, free bicycle rentals. For water babies, there's a hot tub, sauna, and an indoor/outdoor pool with a waterslide for the wild side. Did we mention the cool classic 1960s VW van shuttle?! Get ready for your bed at Zed and a sneak preview to start, on hotelzed.com.
-30-
MEDIA CONTACT FOR ACCENT INNS                            MEDIA CONTACT FOR HOTEL ZED
John Espley, Director, Marketing & Communications         Sheri Wisnowski, secretweapon.pr
cell 250.213.9605                                                                cell 604.728.6160
[email protected]                                                  [email protected]