Kamloops Symphony – Barb's USED BOOK & MUSIC SALE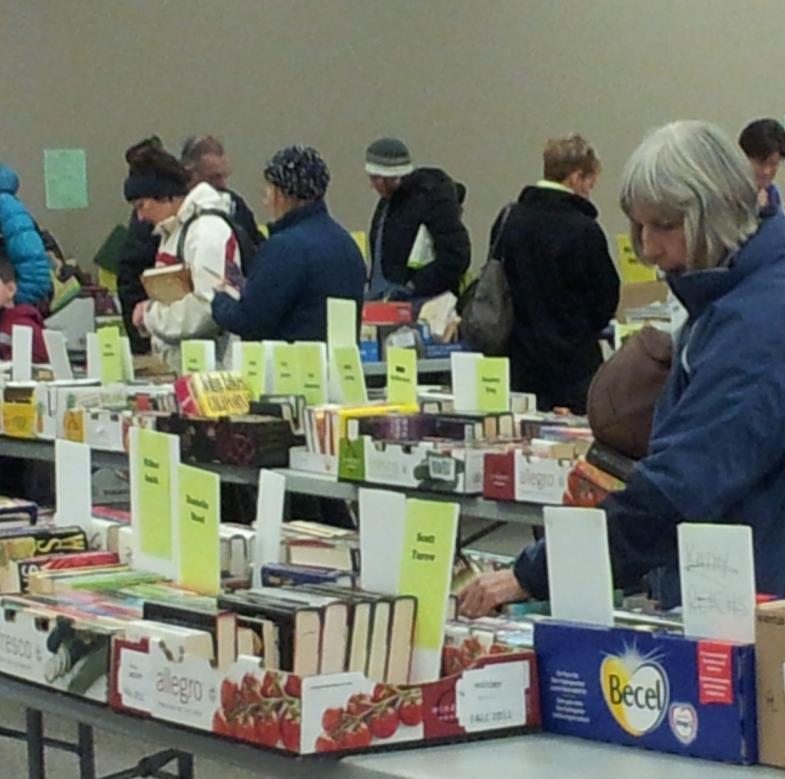 Spring Sale April 5 – 19, 2014.
Aberdeen Court – 1150 Hillside Drive
Hours 9:30 to 5:30 Monday to Saturday &
12:00 to 5:00 Sundays
Thanks to our fantastic volunteers, donors and customers, Barb's Used Book and Music School is the Kamloops Symphony's longest running and most successful fundraiser for more than 20 years.
Last fall, Barb's Used Book and Music Sale moved to a new location for the first time in several years. With help from Craig McInytre of CML Properties, we were able to access a 6000 square foot building in Aberdeen Court at 302 – 1150 Hillside Drive. The space was perfect for us and, fortunately, we are able to return to it for the spring sale.
The year-round awareness and popularity of the sale has our phones ringing all year with offers of donations and enquiries about the dates for the next sale. For those who have been waiting patiently, here's what to do with your gently used books, records, cds, movies and sheet music:
Bring your donations to the sale location during our set up period starting April 1, 2014 and throughout the sale until Saturday, April, 19th. Our volunteers will sort the donations and display them for sale in appropriate categories so you can easily find what you are looking for. If you bring donations during the sale, you can shop for some bargains to keep you going until the Fall sale. Don't forget to stop in a few times. Those new donations are coming in all the time. What could be better?
Contact: Kathy Humphreys, General Manager, Kamloops Symphony
Phone: 250-372-5000    Email: [email protected]