Happy St. Patrick's Day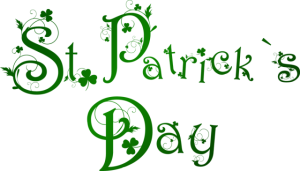 What do we do to celebrate on St Patrick's Day.
Wear our green and feel Irish for the day, drink green Guinness, Smithwicks, Kilkenny or Harp, and celebrate with stories and songs like "Oh Danny Boy". The pubs are decked out with shamrocks, serve Irish fare and play Irish tunes.
Who was St. Patrick.
He is the patron saint of Ireland, and did you know that St. Patrick wasn't even Irish. He was born in Britain around A.D. 390 to an aristocratic Christian family. According to folklore, St. Patrick was kidnapped and brought to Ireland at 16.  But somehow escaped and travelled back to his family. In later life he returned, became a priest and then spent the rest of his life converting the Irish to Christianity.
Did he really get rid of the snakes in Ireland.
This is unfortunately just a myth. Sure, there are no snakes in Ireland today, but there actually never were, some say that snakes are not indigenous to Ireland or just a metaphor for ridding the country of its "old, evil, pagan ways but we'll give St. Patrick the credit for chasing them away.
Why is St Patrick's Day on March 17th.
The date commemorates the day St. Patrick died, believed to be in A.D. 461, and by the 9th or 10th century, people in Ireland began observing St. Patrick's Day as a feast day.
Why do we wear green.
There isn't really one reason, but the color green has a lot of connections to Ireland. It's featured in the Irish flag, Ireland is nicknamed the "Emerald Isle," and of course the main reason was that if you didn't wear green, you risk being pinched – this one is true.
Why shamrocks.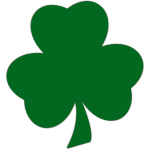 According to legend, St. Patrick used shamrocks, those three-leaf clovers, to explain the Holy Trinity of the Father, the Son and the Holy Spirit while trying to convert people to Christianity. But In Victoria we are lucky to have the Shamrocks Lacrosse team…
Are leprechaun's real.
No, but tales of these little fairies were passed down from generation to generation. They were said to be shoemakers who hid away their profits in pots at the end of rainbows. Some have looked for leprechauns to get a piece of that gold and that they're rumored to bring good luck.  If only these little guys actually existed, how rich we all could be.
What is a traditional meal on St Patrick's Day.
The day is more than likely going to start out with an "Irish Breakfast" this comprising of fresh eggs normally fried along with 2 sausage, 2 bacon, grilled tomatoes, black pudding, white pudding, mushrooms and Irish soda bread.
This was to give you the energy required to survive the hustle and bustle generated by the parades that spring up all over towns and cities, and maybe a few pint of Guinness. Then it's time for dinner.  It has been said that corned beef &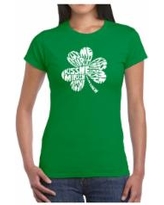 cabbage is a traditional meal, not so, Saint Patrick's Day meal is generally a join of lamb roasted in the oven with rosemary and garlic, served with creamed potatoes, roasted vegetable (carrots, parsnips, peas and broccoli) or maybe another favorite dish, shepherd's pie. The dessert is normally hot apple pie served with custard or ice cream.
So remember to wear your green on Thursday March 17 and be Irish for the day, and if you're lucky enough to be Irish, then you're lucky enough.