It's not just guests that are looked after at Accent Inns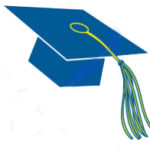 Local Super Hero, Accents Inns, has launched a scholarship program for children of their staff
Sept. 13, 2016, Victoria, BC – Accent Inns has made back to school a little easier for five families this year by supporting employees and their children through a new scholarship program.
The newly-formed Accent Family Scholarship Program for children of employees will five families this year, while the Employee Tuition and Training Reimbursement Program will continue to assist employees on the journey to personal development.
Accent Family Scholarship Program Accent Inns is also launching a family scholarship program for children of Accent Inns and Hotel ZED employees. Through this program, they will be awarding up to five scholarships each year, of $1,000 each. Looking for students who think outside the box, the application consists of a 500 words essay describing one of the following topics: how applicants plan to use their studies to achieve future career plans; if they could do one thing to change the world today, what would it be and why; or simply describing a funny incident in their life.
This year's winners include:
Burnaby: Mark Joseph Villar (son of Teresita Villar) studying at Simon Fraser University in a Bachelor of Science, Biomedical Physiology Program
Burnaby: Melvyn Alelis (son of Marilou Alelis) studying at Douglas College toward a Criminology Diploma
Kamloops: Jenna Hardy (daughter of Diane Hardy) studying at Thompson Rivers University in a Bachelor of Science
Kamloops: Shae Buchan (daughter of Carla Buchan) studying at Thompson Rivers University in a Bachelor of Arts
Victoria: Derek Robbins (son of Brian Robbins) studying at Camosun College for a Music Performance Diploma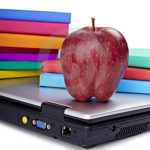 Employee Tuition and Training Reimbursement Program To support employees who take courses or attend training programs, Accent Inns has created an Employee Tuition and Training Reimbursement Program that provides financial help to dedicated employees who wish to grow personally and professionally. Star performers at the Hotel who have completed their probationary period can apply for reimbursement for up to 50 per cent of course fees, by telling Accent Inns why they want to take the course and what they hope to get out of it. Accent Inns will award up to $5,000 help employees fund their education.
About Accent Inns Celebrating 30 years in business in 2016, Accent Inns likes to describe themselves as not your typical, stuffy hotel chain. Yes, they have modern, clean rooms, but they will also tell you where to go (in a good way). They will give you the down low on where the locals hang – the hot spots for shopping, dining and hitting the town. Oh yeah, they also like to mention that they are also a pint-sized, boastfully BC hotel chain with five locations; Victoria, Burnaby, Vancouver Airport (Richmond), Kelowna & Kamloops and each of them is a winner of the TripAdvisor "Certificate of Excellence." Stay local. Stay real. 
About Hotel Zed
We're ridiculously fun and eclectic hotels in Victoria, BC and Kelowna, BC that are so awesome your mind will be blown. We've got bold colours, retro-style and modern technology. Plus, typewriters, record players, comic books, Ping-Pong lounge, Wii and the coolest vintage shuttle buses. Our laid-back lobby lets you make friends with others or your own inner Zed. We are rebels against the ordinary! www.HotelZed.com
Media contacts: Brian Cant, Tartan Group: 250-592-3838, 250-888-8729 (cell) or [email protected] John Espley, Accent Inns: 250-360-1511, 250-213-9605 (cell) or [email protected]