Applying for Scholarships Can Be a Full-time Job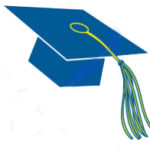 I was talking to the Director of Marketing for Accent Inns (Mountain Man, John Espley) the other day, and he was telling me that Accent is expanding its employee scholarship program to introduce five family scholarships. With going back to school on everyone's minds at the moment, this got me thinking about how hard it is to get a scholarship, where do you find them anyway, and what you can do to increase your chances of offsetting your education costs in this way?
Here's my take on it. First where do you look? Key places include:
Schools
Colleges
Universities
Foundations
Government
Corporations
Second – how hard are they to get?
Well tough of course, if it was easy everyone would be getting them. However, if you don't bother applying your chances are zero. The key is to play the game correctly. First off, it's a numbers game – if you apply for five, or even ten, chances are you'll not be lucky – but treat it like a full time job for a week or more and apply for several dozen, or even a hundred and your odds go up significantly. On that note think about it this way; you put 35 hours into writing and submitting applications – that's a lot of work, but if you do it right you should get at least something out of it. Say, your success rate is low and you only get $2,000 in grants. Perhaps a little disappointing? But that's $57 per hour! You wouldn't get that working in your local fast food outlet that's for sure. And, that's $2,000 plus interest in student loans you won't need to ay back.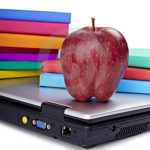 Here are six tips to increase your chances of success:
Spend time searching online – there are lots of grants out there if you look. Also ask your school (and other schools) for help, they will have lists. There are also some sites that will help you with your search – but NEVER pay for someone to help you.
Start searching today, not tomorrow. The earlier you start the better success you will have.
Don't think you have to be an 'A' student. Many scholarships don't take grades into account, and even when they do the minimum is often as low as a GPA of 2.5. Athletic prowess or participation is also often not considered.
Make sure you read everything relating to each grant and only apply for those you are eligible for – don't waste your time applying for things you can't possibly get.
Read all the rules and regulations for each grant. You will be ahead of most people by simply obeying every instruction. You'd be surprised at how many people's applications don't even get read.
You don't have to be a great writer to apply for a grant, but what you write is important. Remember, a live human being is going to be reading what you write, so if it's just the same mundane stuff everybody else writes then it's unlikely to put you at the top of the pile. Spend time on each letter and show your personality. Demonstrate why you deserve the organization's support rather than the next applicant. Get family and friends to comment on what you write. Edit, edit, re-write and create something a little different for each and every application.
One last tip, ask you friends and family whether any of the companies they work for offer scholarships. It's not just the massive corporations that offer them, private companies such as Accent Inns are often keen to support their staff and their families.  https://accentinns.com/blog/2016/guests-looked-accent-inns/
Mike Wicks
Blue Beetle Creative