Active Seniors Seek Adventure Travel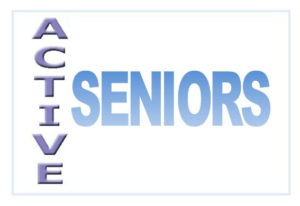 The kids are back to school and it's that time again when many of us who are 55+ tend to take a break. Hotels are a little quieter and all the high-activity attractions are not quite as frenetic. British Columbia offers an amazing array of adventure activities for seniors who refuse to believe they are even approaching old age. What is a senior today anyway? Many people still refer to it as being 55+ but that's a bunch of crap! My wife and I are 55+ and we just came back from Mexico where we were befriended by a 30-year old couple from the UK, a police officer and a teacher. They palled up with us because our attitude was a whole lot younger than the people their own age at the resort (discounting the boozy partygoers of course). And you know what? I swam faster than them, played water volleyball more aggressively, and my wife out danced us all!
I know it sounds clichéd, but 70 really is the new 60, and 60 the new 50 – I know, I'm living it. There's virtually nothing I did in my 30's that I can't or don't want to do now. And BC offers just about any activity you can imagine. Here's a list of my favourite activities and everyone of them can be done close to an Accent Inns or Hotel Zed.
Whale Watching – one of the most exciting things you can do in BC. If you're adventurous board a zodiac, less so and there are plenty of slightly larger vessels that offer more creature comforts.
Golf – BC has some of the best golf courses in the world and on especially Vancouver Island where you can golf 365-days a year! http://www.golfbc.com
Hiking – you'll be spoilt for choice no matter what Accent Inns you choose. Hiking trails abound from easy strolls to breathtaking (literally!).
Mountain Biking – No longer the purview of youngsters, seniors are taking up mountain biking in large numbers and you'll find us on just about any trail across BC. Incredible scenery, challenging trails carved into the landscape, pristine wilderness on the periphery of many towns including Kamloops, Kelowna, Burnaby, Richmond and Victoria. This all adds up to an authentic local riding culture. Just pop into a local bike store and they'll welcome you and tell you about the trails in their area. Check out: The Western Canada Mountain Bike Tourism Association (MBTA) – http://www.mountainbikingbc.ca/
Kayaking – BC offers incredible ocean, river and lake kayaking close to every Accent Inns location. Whether you have your own kayaks or want to rent from one the many kayak rental, and adventure companies, BC is the place to get up close and personal with wildlife and spectacular scenery. If you've never kayaked before not to worry, guided tours with instruction is available across the province.
Zip lining – no matter what Accent Inns location you choose, there are zip lining companies waiting to give you a thrill. Age is no barrier to this exhilarating experience, so if you have never tried it, now's the time.
White water rafting – if you've never white-water rafted you've not experienced a major part of what BC has to offer. Hurtling through gorges and canyons is one of the most exciting things you'll ever do! Adventure companies will kit you out and look after you well – and if you don't want to paddle, look for a company that offers motor-rafting. Some of the best wilderness and semi-wilderness rafting in North America is right here in BC.
Salmon Fishing – If you're staying at one of the two Accent Inns locations in Vancouver, or the Victoria hotel you are close to some of the best salmon and halibut fishing in the world. There's nothing more inspiring than a day out on a boat in the Pacific where your reward will be some of the best fish you've ever tasted!
Skiing – it won't be long before the slopes are open again and BC has more than its fair share of great skiing for all ages.
Visiting craft distilleries – okay, I know this is not an adventure activity but I couldn't resist including it! Vancouver Island has 10 distilleries, the Lower mainland 14, and the Okanagan and Kootenay region 10 – if you're tired of visiting vineyards, kick it up a notch and try some of the most amazing gins and vodkas made right here in BC.

Mike Wicks
Blue Beetle Creative