Don't Miss All The Fun Of Halloween While Staying At Accent Inns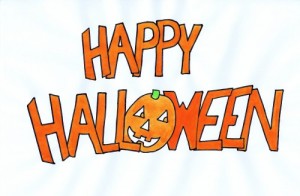 If you love Halloween and don't want to miss all the spooky fun while staying at any one of our Accent Inns' hotels, don't worry, here are some ghoulishly fun things to do around All Hallows' Eve.
Accent Inns' B.C. communities host many more events than we can list here so if you're looking for a spooktacular time during the bewitching hours we suggest you check out the city you are visiting and see what devilish things they have planned.
Victoria
Festival of Fear at Galey Farms
Activities include: Haunted House for kids; Carnevil Haunted House for adults; the Cornfield of Horror; Crazy Train; and Madame Isabella's Séance.
Dates: October 16, 2014 to October 31, 2014
Time: 6:00pm to 10:00pm
Location: Galey's Farm, 4150 Blenkinsop Road Victoria, BC V8N 2C4
Cost: $10 per adult $7 per child for first venue. All other venues $5 each. Family passes available.

Original Ghost Bus-tours
Tour Victoria's most haunted places with ghost expert John Adams (Old Cemeteries Society). This is a two-hour long coach tour and stops to look for the famous golf course ghost.
Time: October 18, 24, 25, 29,30
Cost: $35 per person
More information: http://www.ticketrocket.org/
Tel: 250.590.6291
Richmond
The Pumpkin Patch
This is one for children, and of course the young at heart. Pumpkin pickers ride hay wagons past the duck ponds and waterfalls to the fields. The farm is ornamented with corn stocks, sunflowers whimsical decorations and almost authentic buildings relocated from Transylvania.
There are also costumed entertainers including Polly Pumpkin, Strawberry Shortcake and Korny Corn.  The Pumpkin Patch is open on weekends beginning Saturday, October 4th, 10:00 am – 4:30 pm. (weather permitting). Saturdays and Sundays are first come first served. So hurry on down!  Monday to Friday 9:00-1:30 pm.
Date: October,10 – November 1, 2014
Time: Weekends – 10:00am – 4:00pm; Monday – Friday, 9:00am – 1:30pm.
Location: Richmond Country Farms – 12900 Steveston Hwy, Richmond BC V6W 1A3
Tel: (604) 274-0522
Cost: $8 – $12
More information: http://www.countryfarms.ca/#!the-nursery/c1se
Burnaby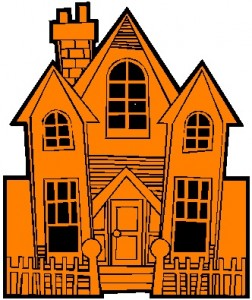 Gravecouver Haunted House
Metropolis at Metrotown has been converted into a haunted house. Thirteen frightening rooms with rides, zombies, moving floors, and lots of special effects. The terror is inside on the upper level of Metropolis at Metrotown between Winners and Silvercity Movie Theatre. Apparently this Haunted House is only suggested for ages 13 and up.
Date: October,10 – November 1, 2014
Time: 7:00 PM – 10:00 PM
Location: Metropolis at Metrotown, Burnaby, BC.
Cost: $13
More information: http://gravecouver.ca
Haunted Village
Explore the Burnaby Village Museum in the dark of night. Spirits be haunting, spectres be creeping, and crows be – everywhere! The Village, the Farmhouse and the carousel will all be adorned in a ghoulish, spooky yet fanciful fashion. The theme is crows and Victorian steam punk. Entry fee includes trick-or-treating for the children, entertainment and carousel rides for all. The Ice Cream Parlour will be open for ghoulish snacks and light meals.
The new seasonal pastry chef proudly displays Lady Fingers
Join The King of the Crows, the friendly steam punk DJ, for dancing on Hill Street
The Crowsery Store advertises Murders of Crows
Butcher's Block Cafe special is Crow's Feet
Mummies are pressed into action at the Burnaby Post print shop
Enjoy the Circus Sideshow and ride the carousel
Date: October 26, 2014
Time: 6:00 PM – 9:00 PM
Location: Burnaby Village Museum and Carousel – 6501 Deer Lake Avenue, Burnaby, BC.
Cost: Adults, youth & seniors: $14; Children (2-12 years): $9. Tickets available at the door.
More information: gemuseum.ca/EN/main/visit/events/events/haunted-village.html
Kelowna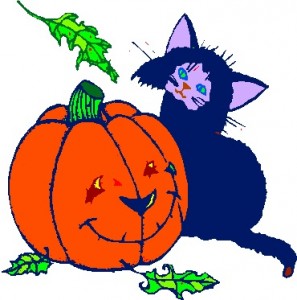 Spooktacular Pumpkin Walk
Dress up in your Halloween Costume and visit Gellatly Nut Farm Regional Park on Whitworth Road just off Gellatly Road in West Kelowna. Here you will be able to wander through this historic nut orchard illuminated by decorated and creatively carved pumpkins.
Date: Sunday, October 26th, 2014
Time: 5:00 pm to 8:00 pm
Venue: Gellalty Nut Farm Regional Park: Whitworth Road, West Kelowna, Kelowna
Cost: Donation to Food Bank
More information: www.districtofwestkelowna.ca
Halloween Comedy Festival: The Haunted Howler!
It features a great line-up of comedians for a night of dark humour. The evening features a costume contest, Halloween treats, a live (we hope!) D.J., adult beverage and even a haunted forest!
This festival offers something for both adults and kids. Gates to the haunted forest open at 5PM along with a barbecue and treats for the kids. At 7pm the rest of the festival gets under way with the costume contest and even more tricks n' treats for kids and adults alike!  Later the comedians take the stage and perform until 10pm. Later there is an after-party at Lake City Casino where there will be live music, a meet and greet with the comedians and the "Haunted Howler Happy Hour" till midnight!
Date: Friday, October 31, 2014
Venue: Kelowna Community Theatre and Lake City Casino
More information: http://www.hauntedhowler.com
Cost: From $24.50
A portion of profits got to Spirit of Children.
Kamloops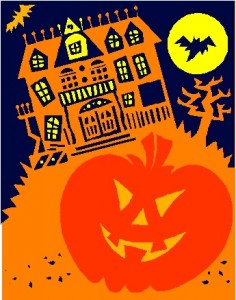 9th Annual Zombie Walk
From 2:00am – 3:30pm on October 25, 2014, the undead will walk around downtown Kamloops. Meet outside Pandora's Costume Box (753 Victoria Street) at 2pm. There are two rules to participating in the Zombie Walk: Come in costume and don't break character. The walk is open to anyone.
Luminocity – Downtown Kamloops
Luminocity is a week-long public art project, put on by the Kamloops Art Gallery. It features video projection, new media works, and events in public spaces throughout the downtown core of Kamloops. It opens Halloween night and begins with a Lost Souls parade, merging with mobile video projects and theatrical spectacles drawn from Latin American traditions that celebrate life and death and the passage of time. Don your Halloween costume and join the parade! Be sure to pick up a map at the Gallery to identity the locations of site-specific projects.
Dates: October 31, 2014 – November 08, 2014
Lost Souls Parade commences at 7:00pm on October 31, 2014
More information: http://www.kag.bc.ca/exhibitions/upcoming.htm
Mike Wicks,
Douglas, YAM and Salt magazines,