Chuck-A-Duck with Accent Inns and ALS Cycle of Hope

05/24/2015 3:19 PM –
PRESS RELEASE
FOR IMMEDIATE RELEASE – May 25, 2015
VICTORIA, B.C. – The tremendous people who own and operate the Accent Inns chain that is so well-known and respected around the province certainly know what sport Lou Gehrig played.
They also know what claimed Gehrig's baseball career, and his life, far too soon – ALS (amyotrophic lateral sclerosis).
Accent Inns and the Victoria HarbourCats have teamed up for an in-game, fan-fun promotion that will see proceeds going toward the battle to treat and cure ALS, by giving to the ALS Cycle of Hope. In a twist on the well-known hockey promotion "chuck-a-puck," the HarbourCats will be making available the Accent Inns' famous rubber ducks, and fans will be able to throw them to a target – a wading pond – for a chance to win prizes. Our Chuck-A-Duck contest will give fans the entire fourth inning to try their hand at winning one of many prizes, including tickets, hot dogs, and special Accent Inns prize packs on our premier dates.
"This is about giving to a great cause, and doing it in a fun way for everyone," said John Espley, Director of Marketing and Communications for the Accent Inns chain, which has hotels in Victoria, Richmond, Kelowna and Kamloops.
"Lou Gehrig was one of the greatest baseball players of all time, and 'ducks on the pond' has always been baseball slang for runners being on base. We think this fits well not just with our brand, but also with our continued support of the HarbourCats and the West Coast League in Victoria. Being able to do this to benefit ALS research and the ALS Cycle of Hope made it a strong combination for us."
Fans will be able to buy Accent Inns branded ducks at the information table at all HarbourCats games, beginning with the exhibition game on June 3.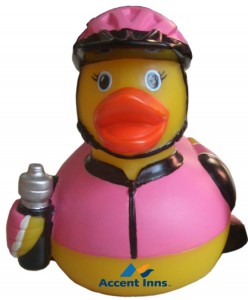 In addition, the HarbourCats are proud to announce the establishment of the Accent Inns Cup, a trophy that will signify the season-series winner of games between the West Coast League's two Canadian teams – the HarbourCats and Kelowna Falcons. The two teams open the 2015 season at Sports Traders Diamond at RAP, keeping up a tradition that has seen the teams meet to start each of the HarbourCats' two seasons of existence.
"This is a great way to spice things up a bit and put a little more on the line, beyond the great rivalry that is already in place," said Jim Swanson, General Manager and Vice President of the HarbourCats. "Accent Inns has hotels in both cities so it's a natural way to establish an annual trophy."
ROSTER NEWS
Two players will be unable to play for the HarbourCats this summer – one due to innings limits, and one due to injury.
AJ Alcantara of UC-Irvine has battled a leg injury all season and it is likely he will be unable to play this summer as he recovers from that injury. The outfielder played for the Wenatchee AppleSox last summer – he will join the HarbourCats if the injury heals soon. RHP Zander Clouse of Bellevue College, who will attend Liberty University in the fall, has been shut down for the summer due to a heavy workload in his NWAC play this spring.
LHP Connor Suing of Western Oregon University has been signed for the summer. The product of Keizer, Oregon is transferring from Corban University in Salem, Oregon. The 5-10/170 lefty from McNary High School will be sophomore at Western Oregon this coming fall.
The HarbourCats have added infielders Zane Takhar and Brandon Feldman on 10-day contracts. Takhar is a Victoria player who red-shirted this past season at Northeastern State University in Oklahoma. Takhar is a product of the Victoria Eagles Premier League program, and is on a 10-day contract. He is a graduate of the Lambrick Baseball Academy, and is 5-10/143 who hits right.
Feldman, who was with the HarbourCats in 2014, had a breakout offensive season with Otero Junior College, hitting .318 with five home runs and a team-leading 42 RBIs, along with 12 doubles and three stolen bases. He slugged a team-high .497 as well. He also pitched 17 innings, with a 2-0 record.
The signings of Suing, Feldman and Takhar, along with last week's 10-day signings, brings the roster total to 43.
The HarbourCats will also be working with the Mavericks senior baseball league for exhibition help, with Scott May, Duncan Blades, Sean Murphy and Shawn Loglisci adding depth for games on May 31, June 2 and June 3. All seats for those games are $5.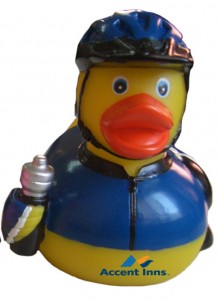 CURRENT ROSTER (43)
C (5) – Jackson Thoreson, St. Mary's; Dane Fujinaka, Sacramento State; Zach Bonneau, University of Washington; Nick Meyer, Cal Poly-SLO; Evan Willow, McPherson College
IF (13) – Gabe Clark, Oregon State; Michael Gretler, Oregon State; Jamie Umbinetti, Edmonds CC; Griffin Andreychuk, Seattle University; PJ Floyd, Sacramento State; Carl Stajduhar, New Mexico; Chase Lambert, Pepperdine; Scott Jarvis, UCLA; IF Brady Rogers, Trinidad State;Morgan Varley, Thompson Rivers; Justin Clarkson, Midland College; Zane Takhar, Northeastern State; Brandon Feldman, Otero JC
OF (10) – Kevin Collard, San Diego; Reno Rankin, LA Mission CC; Kevin Amezquita, East LA CC; Jake Pries, UCLA; Austin Guibor, Fresno State; Ben Polshuk, Cal Poly-SLO; Brendan Somers, SW Oregon CC; Chris Fougner, Salt Lake CC; Zach Diewert, Nanaimo Pirates; AJ Alcantara, UC-Irvine
RHP (15) – Alex Rogers, Trinidad State/North Dakota State; Austin Dondanville, Cal Poly-SLO;Dominic Topoozian, Fresno State; Henry Omana, Cal State Fullerton; Mikey Wright, Consumnes River CC; Shawn Kennedy II, Georgetown-NAIA; Matt Blais, UC-Davis; Kyle Francis, Everett CC; Sean O'Toole, St. Mary's; Preston Ryan, New Mexico; Connor Suing, Western Oregon; Josh Mitchell, Pittsburgh; Nick Wojtysiak, Pepperdine; Josh Walker, Grand Canyon; RHP Kenton Schroter, Vancouver Island University
Head coach – Graig Merritt
Assistant coaches – Alec Adame, Jerry Pena, Joe Meggs, Andrew Wilson
Trainers – Curtis Hawkins, Tanner McGaw
General Manager – Jim Swanson
*Somers, Fougner, Alex Rogers, Brady Rogers, Schroter, Clarkson, Varley, Willow, Diewert, Feldman, Takhar and Andreychuk are from Vancouver Island.
**Clark, Andreychuk, Ryan, Rogers and Wright are returning players.
TICKETS!!!!
Want to secure your seats for our exhibition games? Home Opener? Fireworks? The first day game? Father's Day? Or, how about the MacGregor Sock Toss for Anawim House on June 20 (details to come!)? Come to the office, 1814 Vancouver Street, or buy on-line atwww.harbourcats.com/tickets. Season tickets and 10-packs are available.
Our first exhibition games are May 31, June 2 and June 3 – www.harbourcats.com/schedule