Big Weekend for Accent Inns Victoria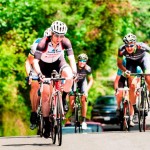 This weekend in June is one of the biggest for the local Victoria hotel chain.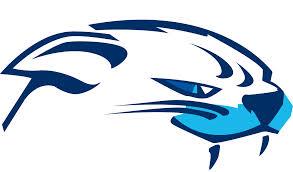 Sunday June 7th we will be awarding the "Accent Inns Cup" which goes to the winner of the Kelowna Falcons vs Victoria Harbourcats baseball club. The teams begin their seasons with a 3 game series at the home of the Harbourcats, Victoria BC. As Accent Inns has hotels in both Victoria and Kelowna this is the perfect rivalry for us. The winner of the series will take home the trophy to display all season for the other teams to admire.
Also on Sunday the Accent Inn Victoria will be a stop for the Westcoast Ride to Live. Hundreds of riders participate every year in support of the Prostate Center on Vancouver Island. Monies raised go to support research to find a cure for this treatable yet deadly form of cancer. Just as important as the funds raised is the awareness campaign the ride creates. Riders from Victoria, Vancouver Island and more will come together to make several poker stops on their way to finishing at the Mary Winspear center in Sidney BC. Accent Inns being a motorcycle friendly hotel chain is thrilled to support this awesome event.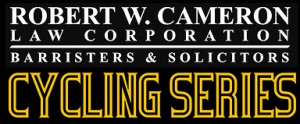 The largest event of the weekend is the Robert Cameron Law Cycling Series. This event has 3 different style of races over 3 days. June 5,6 & 7. The weekend begins with the Peninsula Co-op Sprint Challenge at the Western Speedway track. These cyclists go so fast they are racing on a car race track this time! Saturday has the racers hitting the road for the Cheemo Perogies Cycling Classic. This is an annual event that has competitors racing through the countryside of scenic Metchosin BC. As they race up and down the hills they reach speeds of 90km per hour!
Finally the weekend ends with the big Accent Inns / Russ Hay's Grand Prix. They call this the "money" event — where elite riders put everything on the line to claim primes (lap prizes) and cash prizes before a large rowdy crowd, just inches from the action.  Racing on a short, fully enclosed 1km metre loop around the BC Legislature, this European-style event features thrills and spills. In the past this race was held around Bastion Square but this year it goes up a notch with the racers speeding by the provinces capital with Victoria's beautiful inner harbour as a backdrop. Of course Accent Inns is not only a race sponsor but we'll be cheering for our very own Accent Inn / Russ Hay's team members. Some of the best riders in the Province! Remember to stop by and say hi at the Accent Inns tent. We might even have some of our fun Rubber Ducks to hand out.
See you this weekend!