6 Things You Probably Didn't Know About The BC SPCA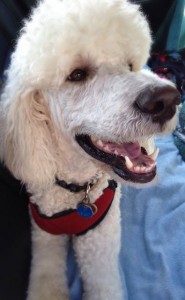 At Accent Inns we love animals, we welcome them into our hotels and proudly support the BC SPCA – so much so that every time a pet stays at one of our hotels and we collect the pet fee and we give the organization $1 on their behalf. Approximately 4,000 animals stay at an Accent Inns hotel every year, so this means a welcome contribution wends its way to BC SPCA. We also regularly partner with, and promote, special campaigns in support of this amazing organization.
Most of us have heard of the BC SPCA and even visited one of the shelters to "ooh and ah" over the many wonderful cats and dogs looking at us with soulful eyes hoping we'll take them home with us. But did you know in 2014 the BC SPCA:
Rescued 25,942 injured, homeless, neglected and abused animals.
Reunited 3,829 lost animals (including 2,794 dogs, 933 cats and 36 rabbits) with their anxious families.
Found new, loving families for 2,721 dogs, 1,169 puppies, 5,014 cats, 5,166 kittens, 307 rabbits, 692 small animals (including birds) and 249 farm animals.
Helped 2,508 injured and orphaned wild animals (1,716 birds, 762 mammals, 29 reptiles and one amphibian) at Wild ARC, the BC SPCA's wildlife rehabilitation centre in Metchosin on Vancouver Island.
Conducted 8,849 new cruelty investigations.
Removed 1,276 animals from dangerous or neglectful situations through formal cruelty investigations.
If you would like to make a donation to BC SPCA visit www.spca.bc.ca/support/#.VO0X7EL_MdI
Accent Inns cares about your pets and has met or exceeded all criteria required for the Standard Certification designation by Pets Can Stay. For more information on the Pets Can Stay program, visit www.petscanstay.com
Mike Wicks
Douglas, YAM and Salt Magazines