5 Places to Find Peace in Kelowna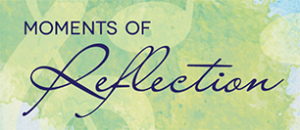 I love travelling; all the excitement of seeing new things, having new experiences, it's a blast. But as I've got older I also like to seek out some quiet, peaceful places where I can just sit and stare – recharge the batteries. Those few moments of reflection, even on occasion meditation can be highlights of a vacation.
I first came across the idea of seeking out quiet places when on a business trip to New York. I picked up a slim, softcover book at a newsstand called 50 Places to Find Peace in Manhattan. It was a revelation and listed secret places hidden away amongst the glass and concrete, where one could slip away from the hustle and bustle. Sometimes it was a tiny park, other times a hidden quadrangle in an office block open to the public, or a walled church garden – every one of them was a wonderful escape, somewhere to take a cup of coffee and regain one's perspective. There was something almost Narnia about stepping through a door and being in a completely different world.
In transporting this idea to Kelowna you don't have to be too concerned about finding an escape from honking yellow cabs, sirens and skyscrapers, but still it's nice to know a few places where you can go to be at one with yourself, or nature. So, here a few of favorite spots you might want to visit when staying at the Accent Inns hotel on Harvey Avenue.
One of the hardest places to find peace is usually right downtown but in Kelowna that really isn't a problem. Right next to City Hall and the Memorial Arena you'll find Kasugai Japanese Gardens. This charming Japanese garden built in honour of one of Kelowna's sister cities opened in 1987 and features a Koi pond, a waterfall, a stone garden, pine trees, a dry garden and more.
Okanagan Lavender Herb Garden – there's something very special about lavender, it has therapeutic qualities and wandering up and down row upon row of these bushes is definitely a way to find peace. As your clothes brush the flowers and that aroma wafts up to your nose, you could be transported to Provence in a moment. Finding a quiet spot on the farm is not hard – sit, stare and smell and all will be right with the world.
Kelowna Buddhist Temple – If your really serious about getting away from everything, slipping into this Buddhist temple might provide the perfect place to meditate. While there, if you have questions about Buddhism, there is a resident minister who will be happy to answer any questions you might have. The temple is at 1089 Borden Avenue.
Knox Mountain Park – Sometimes getting away from it all means getting back to nature and this is a wonderful place to do just that; it's Kelowna's largest natural area park at 766 acres. It's just north of downtown and the summit of Knox Mountain is 300 metres above the high water level of Okanagan Lake. You can't help but feel at peace when surrounded by mountains while looking down on the beautiful City of Kelowna and Lake Okanagan.
Myra Canyon – There's something about cycling in a canyon, along trestle bridges and through stunning countryside that brings about an inner peace. This is part of the Kettle Valley Runway and one of the best ways to see it is by bicycle. You'll need to allow a full day if you want to do the 20 kilometre loop. Highlights include two tunnels and an amazing 18 trestle bridges. This is what they were talking about when they coined the phrase 'Supernatural BC.' Remember if you're staying at the Accent Inns in Kelowna, and why wouldn't you? – ask about the free bike rental.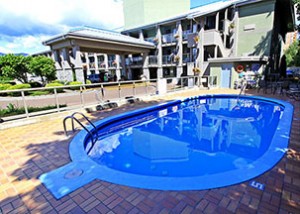 Of course one of my favourite places to veg out is the Accent Inns hotel pool, it can often be busy with kids playing, but often at dusk it's the perfect place to relax and take stock of the day.
I'm sure other Kelowna lovers will have their own favourite peaceful locations; if you're one of them feel free to leave a comment.
From the Editor: Not only is the Accent Inn Kelowna a great place to stay, we will be adding our 2nd Hotel Zed location in Kelowna this summer.
Mike Wicks
Blue Beetle Creative