World Class Wine Touring
As a food, wine and travel writer I've done my share of touring wineries, not just in North America but across Europe too and I can assure readers that the Okanagan Valley stacks up against the best in the world when it comes to a wine touring paradise.
In a recent USA Today reader's poll the Okanagan Valley was rated number two in a top ten list of wine destinations worldwide, only losing out to the fabulous Alentejo wine region in Portugal. It was ranked above many other world-class destinations such as the Napa Valley in California and even Tuscany, Italy.
Wine expert, Kerry Woolard said that the Okanagan wine region was, "Drop. Dead. Gorgeous. Of course, she's absolutely correct!
Wine Enthusiast Magazine also rated the Okanagan as one of the top ten wine destinations in the world. Paul Gregut stated, "Water sports, golf, winter sports, hiking, biking—you name it, the Okanagan has it going full blast. But it's the 131 wineries, more than 8,000 acres of vineyard and broad range of wines that make this one of the greatest wine touring experiences in the world. (Wine Enthusiast http://www.winemag.com/Web-2014/10-Best-Wine-Travel-Destinations-2015/index.php/cparticle/8)
Kelowna's the heart of wine country so base yourself at the Accent Inns there, or perhaps the one in Kamloops, if you prefer North Okanagan, wineries and you'll be all set for a culinary and wine experience that'll keep on giving.
One of the best ways to tour the wineries is with a tour company, that way there's no argument about who's the designated driver and everyone can relax and enjoy the tastings; not to mention a glass or two of award-winning wine over lunch or dinner.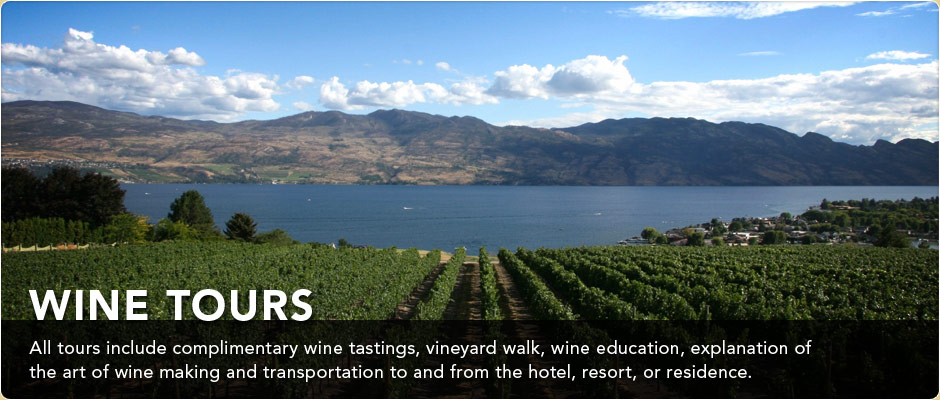 Club Wine Tours (www.clubwinetours.com) offers the ultimate experience – a full-day out in wine country where you will travel the beautiful backroads, and drive through rolling hillsides to meet wine makers and learn about winemaking from these passionate people. A vineyard lunch is an experience you won't want to miss – relax amongst the vines and discover how good wine and good food are a match made in heaven. Club Wine Tours will even pick you up at your Accent Inns hotel – you can't say fairer than that!
Sunset dinner wine tours and even wine tours by boat, where dinner is served aboard, are also available.
Can't get away until the fall? Not to worry, the 35th Fall Okanagan Wine Festival runs from October 1st to 11th with four signature events happening conveniently close to your Accent Inns hotel in Kelowna. Watch this blog for more information about the festival coming soon.
Mike Wicks
Blue Beetle Creative