Victoria BC, A Year Round Playground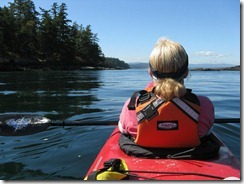 One of the wonderful things about Victoria BC is our moderate climate. This means that many of those wonderful outdoor activities that most folks in Canada think are only practical in the summer are actually available to "Victorians" year round.  Golfing is of course one of the more common or well advertised activities. You'll even find folks golfing over the Christmas and New years holidays. Golfing is only one of many wonderful outdoor activities available in the region. The South Island has some of the most scenic and fun Mountain Biking trails anywhere and you won't need spiked tires to ride in the winter. Sure you might deal with a little more mud but heh, are you a "real" mountain biker or what?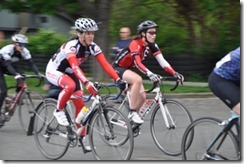 Then there's Road Cycling. FYI, Victorians commute by bike all year long. All we need is a little rain gear and we're set to go. There's a reason why some of the best riders in world grew-up, live or train here. Ever here of that guy Ryder Hesjedal? What about Simon Whitfield? The Russ hays / Accent Inns Elite Road cycling team based in Victoria has touted some of the best road cycling racers in the province! What about just using your feet. It's really nice to be able to go for a nice walk, hike or climb to the top of a local hill in December and on a clear day the Views are incredible! Don't forget about those four legged friends of ours. Those same walks can be even more enjoyable when you have your Dog with you. Just like people, dogs hate being kept "cooped up" indoors all winter.  In Victoria we don't have to feel like shut-ins 4 months of the year. Like a little more power under your feet? Just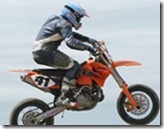 like mountain biking, Southern Vancouver Island hosts some great trials bike courses, off road motorcycle tracks and just plain off road areas that are accessible any time of the year. Once again, maybe a little more mud to deal with in the winter but seriously, aren't you that tough, rugged off road biker we've heard about….
Water Sports you say. Why do you think some of the top rowers in the nation train here. Once again the great facilities and great or moderate weather allows for a much longer training schedule. Moving from fresh to saltwater, Victoria and the South Island are surrounded buy some of the most incredible Marine life, beautiful islands and shoreline anywhere in the world! Go for a fun ride and enjoy a whale watching and Marine life tour. Yes all year long. Connect with the local marina's and get out on a power boat or sail around the beautiful Gulf Islands. Like to fish? Our region has some of the best fresh and Saltwater fishing anywhere. Local guides, outdoor and fishing supply shops and fish are all in abundance. From trout to shellfish to salmon to deep water species, we've got it all. Just ask our friends at the Pacific Salmon Foundation or Freshwater Fisheries Society.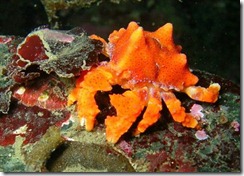 One of my favourites is the incredible ocean kayaking opportunities  our region provides. It's so easy to set off for a nice day from any one of our many local beaches. Take a trip around some of the islands and get up close and personal with marine life in a way that really makes you feel connected to the world. Bring your own boat or take advantage of a local rental. If you've haven't tried kayaking, well Victoria BC is the perfect place to take a course. If sitting low on the water still doesn't get you close enough to nature then you are in for a treat. Victoria and Vancouver island have some of the very best ocean diving in the world boasting British Columbia's often-bestowed title as one of North America's best diving destinations. We have some great shops to help you with rentals, lessons, service and guided trips for beginners or the more experienced. Yes we have Shipwrecks you can dive to!
I haven't even mentioned the archery and shooting clubs, the Ziplines and adventure parks, bird watching and insect collecting, Gardens and Horticulture, but I think your getting the idea. Victoria and Southern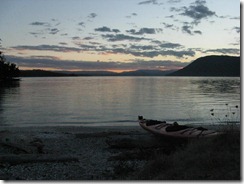 Vancouver Island are indeed an outdoor activity mecca that is available year round. Can't beat that!
Give the team at Accent Inns in Victoria a call to learn more about having a great fall and winter getaway!
John Espley
Mountain Man