Variety Show of Hearts: 50 Years and Counting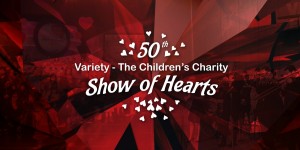 As seen in BCBusiness February 2016 issue.
This annual telethon features local performers and generous community members who are all doing their part to raise money for some very important children.
Jordan was born a healthy, happy baby, but his parents were devastated when, at 4 years old, doctors discovered he had a large brain tumour. Although it wasn't malignant, the tumour was pressing on his brain, which meant the doctors had to operate immediately.
After surgery, Jordan required expensive physiotherapy. At the time, his mother Rosa had just launched a home-based company and her ex-husband wasn't working—money was extremely tight. A social worker suggested she give Variety – The Children's Charity a call.
"Variety was amazing in helping us deal with the psychological trauma due to the physical damage to his left arm," says Rosa. "Jordan went from a happy-go-lucky boy to a shy and fearful one. The music therapy was instrumental in building up his confidence."
Variety's assistance didn't stop there. After his second bout of treatment, Jordan's anti-nausea medication wasn't working. Doctors prescribed aprepitant, which was extremely expensive.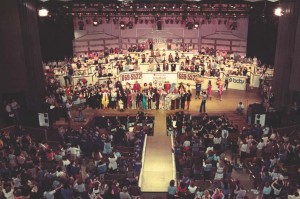 "I can't thank Variety enough for helping with the enormous cost of aprepitant," she adds. "It meant so much to us… we are forever grateful to Variety – The Children's Charity."
Today, Jordan is a typical 14-year-old who loves basketball. He is also a teen with a big heart.
"Jordan volunteers because he wants to give back for all of the help he's received from Variety," says his proud mom.
This international children's charity has a long, illustrious legacy of helping families that dates back to 1927. B.C.'s chapter was founded in 1965 with a mandate to assist children with special needs throughout the province. Over the last five decades, Variety – The Children's Charity has raised millions of dollars to help children and families across B.C.
Its largest yearly fundraiser is the Variety Show of Hearts Telethon, and the 50th edition of the show airs on February 13 and 14, 2016, and promises to be bigger and better. To celebrate, the show is going back to its roots with some of the province's best local talent returning to perform live on stage.
"Our 50th anniversary [of the] Show of Hearts Telethon marks a milestone for Variety, as well as British Columbians, because every year we pull together on a weekend dedicated to helping children with special needs," says Dave McConachie, interim executive director for Variety. "This year's show will honour those who have been a part of the journey, and also launch our vision for the next 50 years—one where Variety is providing even more direct support to kids to help them fulfill their unique potential."
The Centre in Vancouver will be the venue for the live concert performances. Entertainment Tonight Canada's Erin Cebula will host, along with celebrity guests, during the 23-hour, two-day live telethon.
Variety – The Children's Charity is proud of its long-time partnership with Global Television, which has aired the Show of Hearts since its inception and will again this year from the Hard Rock Theatre.
You can help support Variety – The Children's Charity in its quest to create more happy endings like Jordan's by donating at www.variety.bc.ca, calling 310-KIDS during telethon weekend or attending the live concerts at the Centre in Vancouver. Tickets are available for both Saturday night's eclectic mix of talent and Sunday's Jim Byrnes & Friends special.