Summertime, and the livin' is easy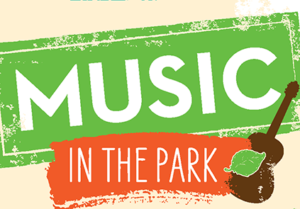 When I hear Ella Fitzgerald sing these words from the song Summertime it makes me think of summer in BC and especially outdoor music; music in the park performances offered by many BC municipalities and of course amazing summer music festivals.
If you were thinking that the best of outdoor music might be over if you visit BC in August, think again, there are dozens and dozens of performances lined up well into October. Far too many to list here, but I've picked out just a few that I know I'd love to attend.
My friends at Accent Inns love music and support many events and organizations around the province, especially the Kamloops Symphony Orchestra which is currently celebrating its 40th anniversary. So, I checked out what offerings they had and discovered although not outdoors, they have two concerts that caught my attention and offer a chance to get out of the blazing sun for a few hours. The first is their 40th anniversary concert on September 24, where Beethoven, Shostakovich and Mendelssohn are on the menu and cellist Joseph Ellworthy performs with the symphony for the first time in 23-years. The second, Never Break the Chain: The Music of Fleetwood Mac features the amazing band Jeans 'n Classics.
Here are the rest of the music events that caught my eye:
Burnaby Blues Festival features live performances for all the family offering a wide-ranging mix of local and international artist.
It's held at Deer Lake Park on Saturday, August 6, 2016
Check out the action at: www.burnabybluesfestival.com
The Salmon Arm Roots & Blues Festival offers another eclectic mix of musical talent and as a bonus children under 12 enjoy free admission and they have a family fun zone.
It happens over three days from August 19-21, 2016
Check out the action at: www.rootsandblues.ca
Vancouver Island Blues Bash held at various locations around Victoria from September 3 -5. This amazing Labour Day weekend bash celebrates the blues and R&B music. There are free afternoon performances and ticketed evening performances.
Check out the action at: www.jazzvictoria.ca/blues-bash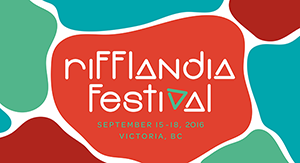 Riffandia is another Victoria festival held this year between September 15-18 at various locations around the city (on 20 stages). It always offers an incredible line up of talent. In fact, this year's website lists more than 120 performers including: Tokyo Police Club; Neon Indian; Blonde Redhead; Doomtree; Big Data; The Underachievers; Emancipator; The Dears; Wild Ones; Little Hurricane; Frog Eyes; and Moon King.
Check out the action at: www.rifflandia.com
Kamloops Music in the Park
It doesn't matter what dates in August you decide to stay at the Accent Inns in Kamloops, you'll still be able to wander down to Riverside park and listen to free pop rock, country, blues, and classic rock concerts at the Rotary Bandshell from 7:00 pm – 8:30 pm, July 1 until August 31. Check the schedule at http://www.kamloops.ca/events/. On Friday evenings performances are at the Gazebo from 7:00 pm – 8:30 pm, July 8 – August 26, 2016. Check the schedule at: http://www.kamloops.ca/events/.
As I mentioned earlier, there are many dozens of opportunities to see live musical performances throughout BC this summer and there are a lot that are close to Accent Inns and Hotel Zed locations.
Accent Inns and the Kamloops Symphony are excited about the possibilities of promoting culture at home and cultural tourism collaboratively. To encourage music lovers from farther afield, the Accent Inn Kamloops hotel will offer occasional discounts for guests attending certain Symphony performances. Details can be found on the Accent Inn website Arts & Culture special offers section at https://www.accentinns.com/special-offers/.
Mike Wicks
Blue Beetle Creative