Back to School – Travel Without The Kids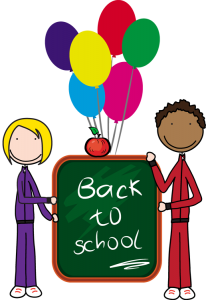 OK, the children are back in school. Parents are busy dealing with getting all the back to school items their children forgot to mention they needed, sorting out what it is they want in their lunches, counselling their off-spring as they complain about who's sitting next to them in class or on the  bus and  realizing that they have to re-learn everything they thought they would never need to know,  just so  they can help their kids with homework!
Ah, but you are grandparents or perhaps folks that decided the above path wasn't for you. Of course you love the little "rug-rats" but whichever category you fall into, this is a very special time for you too.  You've had your fun with the grand-kids all summer and now it's time to focus on you. You've dealt with all the lines for the really cool things to see & do but now there are no children to be seen and access to attractions is suddenly easy (and quiet).  This is your time to travel.
Rates are lowering after the dreaded "peak season", availability at hotels and attractions is, well available. But there is one problem. What to do and where to go?  As this is an Accent Inn article, we think B.C. is a fantastic choice. If you like taking road trips then you'll be blessed with the changing of the seasons. Fall colors begin to change the view of B.C.'s gorgeous landscapes, temperatures begin to dip and you can now roll down the windows instead of using the a/c in your car all the time. Remember when you used to feel the wind blowing through your hair..(when you had hair).
Travel through the Okanagan and catch the last of the summer fruits and the first of the fall ones. Things are so much riper and sweeter as summer ends.
Check out some of the awesome cultural performances in the different towns like the symphony, opera and theatre as these "companies" all begin their fall season series. Of course as proud Canadians we must mention that it's hockey time again! Follow your local team like the WHL Giants as you plan your road trip. Check out the "big boys" in Vancouver as the Canucks plan for another run at the cup… (please guys, make it a run). There is also Vancouver Island. Ferries aren't as busy and the attractions still rock.  Butchart Gardens starts showing off their fall preludes, kayakers and cyclists have more room to roam without fear of crowds. Later in the fall, storms begin to hit the Westcoast and provide the new season of Mother Nature's answer to a movie line-up. Bring your "slicker" and watch the wind and waves crash on the beaches, throwing logs like they were Popsicle sticks.
School is back in session so it's time for the grownups to "discover" the world on their doorstep and just what that ever elusive word, "relaxation", really means.
Oh in case you were wondering, Accent Inns has five locations in B.C. and takes reservations by phone, email or online 🙂