What do Powerlines, Big Dogs and Alpacas have in Common?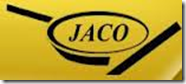 One of the best parts of my job as Sales Manager for Accent Inns on Vancouver Island is having the opportunity to visit many of our guests at their own work places. For most of these companies, the work place is not unusual – an office, a warehouse or a retail outlet. However, sometimes I come across work places that are just a wee bit different.
For instance, the first time I paid a visit to JACO Powerlines in Cobble Hill, I have to admit, I did have some expectations. I was expecting an operation similar to a B.C. Hydro operation with work areas, offices and a lot of vehicles. I was not prepared for what I found. In fact, I was pretty sure that my GPS had guided me to the wrong location.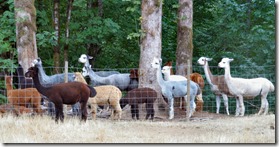 The first sign that something was unusual was the sign at the end of the driveway that said "Alpacas for Sale". Powerlines and Alpacas seemed like an unusual combination. However, I proceeded through the gated driveway and found myself staring at a field full of about 130 beautiful alpacas. I was pretty sure I was at the wrong place. However there were several buildings and a nice house so I decided to make inquiries.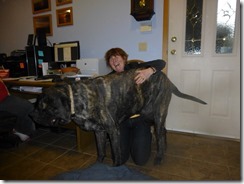 I parked my car and was immediately met by the Head of Security. At 240 pounds, Billie is a force to be reckoned with. Luckily he took quite a shine to me and escorted me to the Head Office of Jaco Powerlines where he flopped on a big mattress on the floor and began chewing on a bone. Billie is an English Mastiff and one of the biggest dogs I've ever met.
"Is this JACO Powerlines?" I inquired of Leah Jansen who went on to tell me she has worked as an Admin Assistant with Jaco for 10 years. For her, Alpacas and big dogs are just a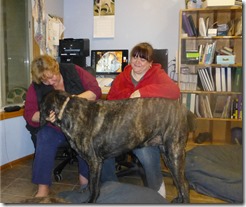 normal part of her day. She never really knows how her work day will unfold and she likes it that way.
I was curious as to how an operation such as a Powerline Company ended up on an Alpaca Farm so Leah introduced me to Arden Jenkins and some more of the security department – an English Bulldog named Sally and another Mastiff named Ceesea. Karma the Komondor was busy with other tasks.
Arden explained that the family has owned JACO for 32 years. In 2000 she bought a few sheep to keep the grass in check. Before she knew it, she had fallen in love with some alpacas and now has a herd of 250 between Vancouver Island and Perth, Ontario. Although Arden used to show her alpacas and has many awards to prove their quality, she now concentrates on the fibre, breeding and sales. With each alpaca producing enough fibre for several sweaters per year, there is no shortage of "truly Canadian" product to be sold at their on-site store. The store's inventory is supplemented with some imported product to provide a wide variety of offerings including sweaters, socks, mittens and scarves – both warm and fashionable.
So, whether you need work on your powerlines, an alpaca, a unique gift, or just an amazing local experience, I suggest that a visit to Koksiah Acres / Jaco Powerlines one hour north of Victoria should be on you "must-do" list. And if you're thinking of operating your business out of a standard office building, take a moment to think outside the cubicle. Just like Accent inns, be different in a good way!
Karen England, Regional Sales manager, Accent Inns Victoria BC