Pedalling for Papua
Although most of us have causes that we support both financially and emotionally, there are very few of us that would jump on a bicycle and pedal across Canada to spread the word about something we truly believe in. Jeremy Bally is one of those people. On April 27, Jeremy left Mile 0 in Victoria BC and began his life as a Travelling Minstrel as he mounted his bicycle and headed east. The story that he is telling is that of the people of West Papua New Guinea, previously known as Irian Jaya.
Jeremy's tale is of a country that has been host to 50 years of human rights abuses, environmental exploitation, and military occupation. Since visiting West Papua in 2011, Jeremy has devoted himself to the cause and has planned his journey to provide awareness to his fellow Canadians.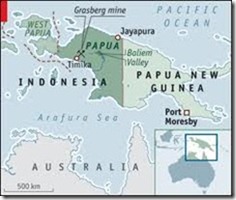 On May 12, Accent Inns was pleased to host Jeremy at our Kelowna hotel in a bike friendly room. Jeremy wrote us to say "It was great to stay at the Accent Inn – bike friendly indeed! I was able to wheel my ride right into the room – I've never felt safer about it.  Thanks again for organizing the stay".
The journey is expected to take 121 days and will cover 9547 kilometers from Pacific to Atlantic Ocean.
You can follow Jeremy's amazing journey on Twitter, Facebook or his blog as he tweets from his bicycle while making his way to St. John's Newfoundland.