Local Hotel Chain Makes Some Changes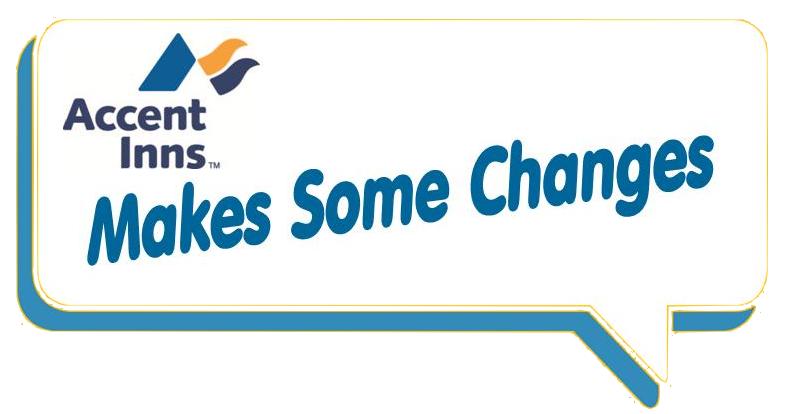 Victoria, BC, October 23, 2013 – The Accent Inns hotel chain has made a few changes at their Victoria BC Corporate offices. They welcome Mr. Smith Munro as their new Director of Operations. Smith brings 30 plus years of management experience to the chain. He's managed a broad spectrum of hotel brands; Intercontinental Hotel group, Holiday Inns, Crowne Plaza hotels and most recently Marriott International. A Scotsman, prior to coming to Canada in 1981, worked with Trust Houses Forte, British Transport Hotels and several other hospitality properties in the United Kingdom. "For a small chain, Accent Inn's has certainly done big things. I'm looking forward to taking part in their great company culture."
John Espley, formerly the Business Development Manager, takes on a new role as the Director of Marketing and Communications. The new role has John handling all aspects of marketing for the chain. Along with the new duties he retains his responsibilities for public and community relations along with social media. John has been with the chain since 1988 where he started as a night auditor. "Accent Inns is indeed one of the best companies to work for and I'm grateful to work for a company that supports both advancement and education. Moving forward it will be lots of fun working on the challenges of presenting our unique little company to fellow BC residents and beyond."
Joan Murrell – Continues as the Director of Sales, managing the hotel chains sales team across the province, but has added a new role in interior design and procurement for the hotels. Working with operations, Joan will have a key role in the "look" of Accent Inns rooms and more. Joan has worked for the chain since 1991 when she started as their first sales manager. "I've been involved in the sales and marketing for a very long time and really look forward to the new challenges as we look at future design elements".
When asked about the several changes at the company's executive offices Mandy Farmer, President & CEO commented, "It's so important to have the right people filling leadership roles. They help set the tone and direction for the company. From our hotel management teams to our corporate office executives (old & new), I think we really have an "A" team here at Accent Inns…pun intended."
About Accent Inns
Accent Inns likes to describe themselves as not your typical, stuffy hotel chain. Yes, they have modern, clean rooms, but they will also tell you where to go (in a good way). They will give you the down low on where the locals hang – the hot spots for shopping, dining and hitting the town. Oh yeah, they also like to mention that they are also a pint-sized, boastfully BC hotel chain with five locations; Victoria, Burnaby, Vancouver Airport (Richmond), Kelowna & Kamloops and each of them is a winner of the TripAdvisor "Certificate of Excellence." Stay local. Stay real.
Contact person: John Espley
Accent Inns
Ph: 250-360-1511
Email: [email protected]