Happy Family Day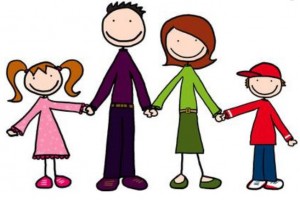 February may be the shortest month but it's still far enough from the last holiday that we need another break. If you're lucky enough to live in one of the provinces that observes Family Day, like British Columbia, you can take time to enjoy that much needed time off.
It's sometimes hard to look for ways to spend your bonus day off, with or without the family. Maybe watch an entire season of a TV show you've been meaning to get into. Now's your chance to catch up. Close the blinds, order some pizza and settle in for a deliciously lazy day on the couch.
Get some exercise. Take a walk & explore the beautiful parks hidden amidst residential neighborhoods. You may be surprised by what your city has to offer beyond your regular stomping grounds. You'll feel better and burn off some of those winter calories your body has been clinging too.  Volunteer for a worthy cause. Chances are pretty good that your community has at least one website outlining local volunteer opportunities or you could check out the list of Accent Inns community partners.
Dive into one of the books that's been sitting unopened on your nightstand or invite some friends and family over to geek out with & host a board game tournament.  Of course you could always take a road trip and here's a few ideas to help you get out there and enjoy Super Natural B.C. (oh and you can stay at an Accent Inns while you travel)
Victoria: Ocean River Adventures can provide the perfect adventure for you and your family. Take your family out and you may just see a family of Orca's along with lots of other spectacular marine life and scenery.  Take the family out for a day's cycling adventure or a walk along Victoria's fantastic Galloping Goose Trail.  Visit a specialty museum or art gallery, like the Royal BC Museum and the Robert Bateman Gallery. You've probably already been at least once or twice, take another look, you may have missed something the first time.
Kelowna:  Croc Talk Conservation and Rescue, where interactive Croc 'Talks' focus on prehistoric replicas, live Crocodilians, Tortoises, African Wild Cats and more. Everyone is given the chance to feel a live croc, so bring a camera, have some fun and take home some great memories!  Energyplex Kelowna's biggest indoor Family Recreation Centre, with energy cube, trampoline gym, 30' rock wall & laser tag, just to name a few. A fun place!  Scandia Golf & Games has an Arcade, outdoor mini golf, indoor jungle golf, bumper cars, batting cage and more. Let the family fun begin!  Off course Kelowna is famous for all the fabulous Wine Tours to visit.
Kamloops:  Kamloops Museum and Archives – Three floors of permanent and traveling exhibits make this museum one of the best historic attractions.  The BC Wildlife Park is one of the most interactive wildlife experiences in BC. The park has bears, cougars, moose, wolves, birds of prey & many more.  Tube and Toboggan at Harper Mountain – a quick 20 minutes from Kamloops. Enjoy and easy lift ride up and a thrilling slide down at the Tube Park.  Bring the family for a day on the slopes at Sun Peaks Resort, and take advantage of their 50% off full day alpine lift tickets for BC Residents or check out and see what happening at the Kamloops Symphony
Vancouver:  Hang out in Stanley Park, walk or bike the famous seawall, the park offers a wide range of unforgettable experiences for all ages and interests.  So when was the last time you took in the Science World or dared to cross the Capilano Suspension Bridge, see the Greater Vancouver Zoo or rode the carousel at Burnaby Village Musuem. Family Day would be that time!  Vancouver Art Gallery showcasing some of the most cutting-edge art & exhibits in the country or the H.R. MacMillan Space Centre learn about space and the night sky through Planetarium shows, live demonstrations, and an interactive exhibit gallery.  Celebrate BC Family Day at the Richmond's Children's Arts Festival now in its sixth year, the festival prides itself in highly affordable, highly interactive and high quality artistic activities for children 12 and under, all led by local professional artists.
Hope these few ideas help to make your Family Day a fun day!