Come and hang out with us this summer!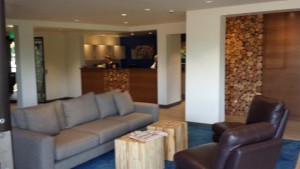 Accent Inns' easy-to-spot, iconic blue roofs haven't changed over the years, but just about everything beneath them has. In Victoria, we have just completed an expansion to our lobby as well as we've added a new breakfast room, all with a West Coast design and feel to it. Construction will begin this fall on a brand new restaurant, scheduled to open in early 2015. And all of our locations have new bedding – gone are the bedspreads which have been replaced with upgraded linens for a more modern look.
And for your summer road trip, we have something for everyone. Coupons for BC Ferries travellers, packages to Butchart Gardens in Victoria and the BC Wildlife Park in Kamloops. Or try out the new Wild Play Element Park in Kelowna.
We understand that family vacations can be an adventure, especially if everyone is crammed into a small space for an extended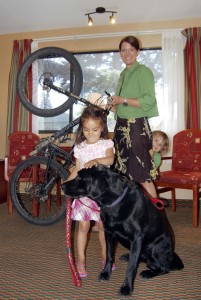 period of time. That's why we offer families who need a little extra room a Family Package, giving them 50% off an adjoining room (that gives you two bathrooms…how convenient). And, you know it's not a family vacation without the whole family – the furry ones (and we don't mean Uncle Fred) – Accent Inns has designated pet friendly rooms available.
Travelling by bicycle? Have your bike with you on the back of the SUV? Of course you do, because BC has some of the best cycling and mountain biking in the world! Ask for one of our bike-friendly ground floor rooms,(we'll even let you store your bike in your room), and we offer bicycle wash and tuning station with a professional-grade bike stand and advanced tool kit; rags for cleaning your bike after a day's adventure; and a laundry room in case it's not just the bike that needs a wash.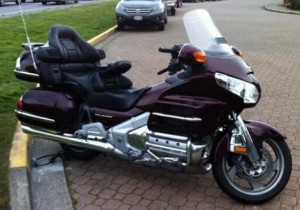 If a motorcycle is more your thing – we also have a motorcycle friendly program (sorry, no storing in the rooms) but we do offer secure parking for your motorcycle via concrete eye bolt.
Our staff are local knowledge experts and are happy to tell guests where to go to get the most out of each destination. They know some of the best local places to shop, dine, and explore with an emphasis on the non-traditional or "where the locals go" places.  So come and hang out with us this summer, you'll be glad you did!
Accent Inns
Stay local. Stay real.