Giving Thanks – It's That Time of Year Again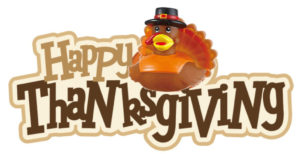 Thanksgiving is a time when we get together with our families and spend a few moments, perhaps just before diving into the turkey, to give thanks for that which we are grateful. It is usually a very personal, private, almost introspective moment that we choose to share with those close to us.
In this post I'd like to expand my thoughts to some of the things I am grateful for about living here in British Columbia. As a transplant almost 25 years ago from the U.K., I am honoured to have become Canadian and love my adopted country more than I can express. When I go back to visit my homeland it feels like a foreign land – strange, but not exotic. Flying back, I feel so much better when I see Canada below me, and even better when I know we are over my beloved B.C.
Here are the top ten things I am grateful for, but please bear in mind if I was writing this another day I'm sure my favourite places and adventures would be different:
Victoria's Inner Harbour and walkway – it never ceases to amaze me how beautiful a city Victoria is – oh and this is where you can pick your whale-watching boat, one of my favourite capital city adventures.
There's a lot to be thankful about when visiting the Royal British Columbia Museum (RBCM), it's undoubtedly one of the best museums in the country. The current exhibition, Mammoths: Giants of the Ice Age runs until the end of the year. For the first time ever in Canada, the museum is exhibiting Lyuba, a 40,000-year-old baby woolly mammoth. She was discovered in Siberia in 2007 and is the world's most complete preserved mammoth.
The Pacific Rim National Park Reserve – honestly one of the most wonderful discoveries of my life. Walking the endless beaches, and wandering through pristine wilderness at the edge of the world is something that we can all give thanks for.
The flight from Victoria to Vancouver – I love looking down on the Southern Gulf islands it's not only awe-inspiring, but breathtaking. It's like being on the inside of a National Geographic Magazine.
Vancouver – this could be a top ten in its own right. I love the skyline, the art galleries, Robson Street, Stanley park, Granville island – the list goes on, and on.
Okanagan Wineries – what can I say? We are blessed to have so many world-class wineries here in B.C. I can't pick one or two out; a day or two spent wandering through vineyards and tasting rooms is life at its very best in my opinion. Thank-you BC winemakers!
Okanagan Lake – I love swimming in this lake, I like boating on it, I like everything about it. I'm supremely thankful it's within easy driving distance.
Myra Canyon Adventure Park and Kettle Valley Steam railway – okay this is a twofer but it can be done in a day. A morning walking, climbing, struggling, panicking high above the valley on aerial rope courses is so much fun. Then, a relaxing afternoon going back to the days of steam trains – actually it may be not so relaxing if you take in the Great Train Robbery!
Whistler – I have to include the Sea to Sky Gondola Ride. I love Whistler, there's something about a mountain resort that is wonderful especially if you spend a whole day going from peak to peak to peak.
Wonderful accommodation – I'm really grateful to have Accent Inns and Hotel Zeds strategically placed around the province. It's always great to know you can rely on excellent accommodation, amazing customer service, great value, and a warm welcome at any of their Victoria, Burnaby, Richmond, Kamloops and Kelowna locations.
As I said earlier, I have tons of other favourite things I'm grateful for about travelling in B.C. and I may well share more of them with you in future posts. Plus, of course, I'm always discovering new wonders every time I take a road trip. If you'd like to let me and the people at Accent Inns know your favourite spots across this wonderful province please head to their Facebook page https://www.facebook.com/AccentInn/ and tell us about them.

Mike Wicks
Blue Beetle Creative