Fitness While You Travel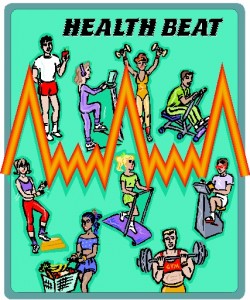 Many people these days are doing a super job creating and maintaining a fitness regime while they are at home. They work out before, during or after work. Some at home and some in their local fitness centers. We've learned from many of our community partners that fitness is one key way to hold off or repair the damage done by many of the chronic diseases that our society suffers from. But what happens when you go on the road?
At Accent Inns we are doing our best to make it easy to maintain your fitness goals while you travel. If you ride a bike, check out our bike love program which takes away any excuse you may have for not bringing your bike with you. If you're a walker, check with our local staff for some awesome recommendations for local walking trails. Our cities are full of them! Walking your dog is your routine you say. Well we have that covered too. Just remember to reserve one of our many pet friendly designated rooms. All our locations have them. If you prefer a more traditional work out then we are working hard to provide some solid, serious equipment for you to work on. Whether it's treadmills or weights or for some heartier types, we even have a few connections with local facilities like the Steve Nash Fitness Worlds.
Check out our newest & updated fitness room in the Accent Inn Kelowna.
The moral of this story, your friends at Accent Inns are working hard to remove any and all excuses for not keeping up with that fitness routine…
John Espley, Accent Inns Director of Marketing & Communications