Face-to-Face Time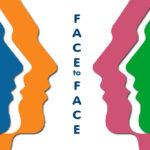 I was in the Bin 4 Burger Lounge at the Accent Inn in Victoria recently waiting for a colleague to arrive for lunch and I watched a good-looking, young, well-dressed, professional couple engrossed on their smartphones. Looking around I saw they weren't the only ones – people out with loved ones, business colleagues, friends – out for lunch, but not really present. I got to thinking; what are they doing? Texting each other? Searching for the dietary make-up of Bin 4's Wild Mushroom burger? Why aren't they talking to each other for goodness sake?
Today, we can Skype friends and family from one side of the country to the other anytime we want, or even across the other side of the world, but will that ever be as good as meeting them face-to-face? There's something about being able to hug a loved when you first meet that cannot be replicated, even through a 27" high-resolution screen.
Accent Inns built its reputation on its personal service; the warmth of its welcome, the fact that guests return time and time again, the fact that it's family owned and operated and that so many family reunions are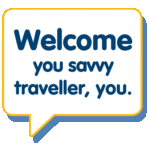 held at its locations across B.C. in Burnaby, Richmond, Victoria, Kamloops and Kelowna.
There's no doubt social media has influenced the way we communicate, but could we be in danger of becoming isolated at the same time as we widen our social network? Does having 500 Facebook friends make us any less lonely, if we never get an opportunity to meet them face-to-face? How many of your Facebook friends have you met in person – ever? How many have you spent time in person with over the past year? I know in my case it was very few – I have nephews and nieces across BC that I didn't get to see once in 2016 – but hey, I followed their lives on Facebook, so that's okay right?
One commitment to myself in 2017 is to get face-to-face with as many of my friends and family in BC as possible. In fact, I'm going to see if there's any interest in pulling everyone together for a family reunion in Kelowna. Between the Accent Inns location and the new Hotel Zed there's great accommodation options for all ages.
From a business perspective face-to-face contact with customers and clients is also being shortened, it's becoming increasingly succinct and on the surface. Only a few years ago we would have developed customer relationships over a long period of time, building trust along with a personal connection. Today we communicate online and often en masse rather than individually.
No one is saying that social media is not important as a means of promoting your company, driving prospects to your website or business, or making sales – it is and will be increasingly so in the coming years. But, it is still important to develop and maintain a deeper, more personal connection with your clients. It is this personal connection that builds trust. And trust builds loyalty. People have no loyalty when they buy online from a store where they don't know, and have no contact with, a single individual.
Once a year it may be a good idea to consider visiting your out of town clients and getting some invaluable face-to-face time. If they are in BC consider a field trip using the Accent Inns locations strategically located throughout the province. I'm sure the Accent and Hotel Zed teams would also like a chance to meet you in person and start to build a long-term relationship with you!
One other thing I am going to stop doing in 2017 is booking online. Sure, I may do an initial search online, but then I'm going to call the hotel (not one of the booking agencies) and talk to an actual person that works there. Fancy that, actually communicating with someone rather than a digital screen? What a novelty, I wonder if it will catch on?