Commonwealth Games 20th Anniversary
This week we celebrate as a city (Victoria BC) 20 years of legacy from one of the most successful Commonwealth Games recorded. My name is John and although I'm the Director of Marketing for Accent Inns now, 20 years ago I was the Assistant General Manager for the Accent Inn Victoria.
I'll relate a couple of my personal memories but what makes me most proud is the fact the our companies founder (our President back then), Terry Farmer, had a very key role in both bringing the games to Victoria and creating the legacy we know all enjoy.
I asked our current President, Mandy Farmer, what her thoughts are regarding the 1994 games and she was quick to mention the legacy of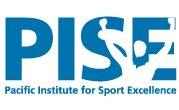 facilities, sports support and achievement that the games left behind for Victoria BC. In fact there's even a legacy tied to the games within our company. Terry Farmer was the founding Chair of the Canadian Center for Sports Development, the association created from the legacy funds after the games were over, which morphed in 2008 into PISE (Pacific Institute for Sport Excellence) of which Mandy Farmer is currently a board member.
Terry Farmer was there at the very start with several other prominent Victoria citizens. He was part of the bid committee charged with securing the games and spent some time in the beginning as Vice President of the Commonwealth Games Society. I asked Terry his favorite memory or thought from the 1994 event and his reply was "most definitely the enthusiasm of the athletes and volunteers which I'm proud to say I still see in Victoria to this date."
My own memories of the time during the games relate to the incredible festive atmosphere taking place all over our city. Not only did we have fantastic athletic performances going on, we also had incredible concerts in front of the legislature. Everywhere you looked people where smiling and happy. It was fun to see the mass of baby blue and yellow jackets roaming around which signified games volunteers. At our Victoria Hotel we were of course sold out but not with the usual summer leisure travellers. We had a huge contingent of RCMP officers that were here to make sure the games were safe from interference. Boy did I feel safe at the hotel for those 2 weeks…lol We also had the honor of hosting some of the incredible talent that would perform in front of huge crowds on the festival stage.
The citizens of Victoria should take great pride in legacy that the games have left, not only in facilities and funding, but in memories of an incredible event that was put on with such flair as to appear magical. And for those of us at Accent Inns, we certainly take great pride that the folks we work for lead by example and show such commitment for our cities, our province. Thanks for the 1994 Commonwealth Games.
John Espley, Accent Inns