BC Summer Institute for Inclusive Learning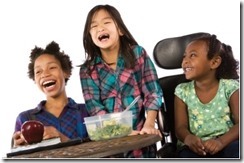 Early bird registration is now live!
The 2013 BC Summer Institute is led by the Family Support Institute in beautiful Vancouver. This event is designed to provide a robust learning environment that will facilitate strategic approaches to inclusion and belonging for all students in BC's elementary and secondary schools.

Participants will include administrators, classroom teachers, resource teachers, other members of the School Based Team, paraprofessionals, therapists and parents. This institute is designed to give participants the foundation they have been looking for to complement good practice and give access to the resources necessary to properly facilitate belonging and inclusion for all students. Schools are encouraged to register as a team, ensuring that a variety of positions within it are represented.
Individuals from across B.C. will be coming together to work with people who have been doing this work for decades and who have experienced success in all aspects of Inclusive Learning. (Attendees will have the option of also registering in a 3-credit academic course at UBC, if they already have a bachelor's degree; or at Douglas College, if they do not have a bachelor's degree.)
Participants will leave with a common language around values, a shared understanding about how to facilitate strategies learned and an improved skill set to better put those strategies and values into action within their schools.
Register Now for the July 15-19, 2013 Event!
For more info, please contact Angela Clancy at 604-540-8374 or email [email protected]