Arthritis Society Gets a Helping Hotel Hand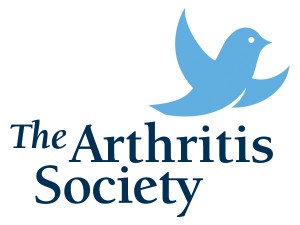 Victoria BC, June 18, 2014 –Spring 2014 Through connecting with hotel executives at several events, representatives from the Arthritis Society learned of the many not-for profit organizations that Accent Inns has managed to assist and decided to learn more about the local hotel chain.
The surprise came when after meeting with the chain's Marketing and Communications Manager, John Espley, they found that Accent Inns also wanted to learn more about The Society. After several months of networking and a few meetings in both Victoria and Vancouver BC, it was agreed that Accent Inns would extend a helping hotel hand and support the Arthritis Society, BC & Yukon Division through the company's InnAid program. Assistance would come in a few ways including accommodations.
Founded in British Columbia, The Arthritis Society has been setting lives in motion for over 65 years. Dedicated to a vision of living well while creating a future without arthritis, The Society is Canada's principal health charity providing education, programs and support to the over 4.6 million Canadians living with arthritis. Since its founding in 1948, The Society has been the largest non-government funder of arthritis research in Canada, investing more than $185 million in projects that have led to breakthroughs in the diagnosis, treatment and care of people with arthritis.
Did you know that there are over 600,000 children and adults in BC and the Yukon living with arthritis? That means that 15% of all British Columbians 15 years and older are living with some form of the disease.
"The vision and efforts of the Arthritis Society really connect with the values we hold dear at Accent Inns (families, children, health, B.C.) so it's wonderful that we can assist in our own small way." Mandy Farmer, President & CEO.
About Accent Inns
Accent Inns likes to describe themselves as Not your typical, stuffy hotel chain. Yes, they have modern, clean rooms, but they will also tell you where to go (in a good way). They will give you the down low on where the locals hang – the hot spots for shopping, dining and hitting the town. Oh yeah, they also like to mention that they are a pint-sized, boastfully BC hotel chain that's "different in a good way" with five locations; Victoria, Burnaby, Vancouver Airport (Richmond), Kelowna & Kamloops and each of them is a winner of the TripAdvisor "Certificate of Excellence." Stay local. Stay real.
Contact person: John Espley
Director Marketing & Communications, Accent Inns
Telephone number: 250-360-1511
Mobile: 250-213-9605
Email address: [email protected]
Website address: www.accentinns.com