5 Team Travel Tips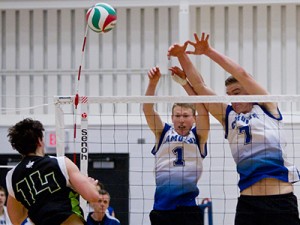 Accent Inns is proud to both sponsor several and welcome many teams as they travel around our province to compete in tournaments and championships. Many of the trips are planned and chaperoned by volunteer parents. This can seem like a huge job and overwhelming to some but there are planning ideas that can help. Here's a few travel or organizing tips for those dedicated volunteer parents.
Book ahead: Certainly for some competitions teams aren't aware that far in advance but for just as many others, you may get the schedule months or even a year in advance. Start planning out any accommodation needs as soon as you are aware. If you wait, you can be certain that others haven't and space will be limited or even impossible to find.
Organize your method of travel: Are you taking cars? Booking a bus? Flying? If you're using cars you'll need to know what volunteers (usually parents) you have available. Do they have the appropriate license? Are there forms they need to complete to be vetted first? Note: book more cars than you need in case someone drops out at the last minute. If your booking a bus make sure the company has experience booking your kind of groups. Is their equipment up to the trip? Most will let you take a look at their busses or vans before you book. Does the company have the ability to respond to any mechanical issues (happens to the best)? How experienced are their drivers with your style of group. A good driver can make all the difference between a fun trip or not.
Meals: some of the Accent Inns offer free continental breakfast and others can arrange discount pricing at the attached restaurant. Remember, breakfast is only one of the meals you need to feed your team. If you're doing restaurants for lunch or dinner, ask the hotel to recommend ones either near the hotel or the venue you're playing at. Pre-book the meal which will allow for smoother timing (the restaurant will be expecting you) and better pricing. Some groups will book a few kitchenette suites in the room block allowing them to prepare some meals at the hotel for the team. Make sure to confirm what the kitchenette offers – a microwave, an oven, how large are the fridges, what dishes are supplied (you may need to bring some). Will you feed the team in their rooms or arrange a meeting place at the hotel for everyone to eat together (great for coaches meetings or planning sessions). Are there grocery stores nearby where you can stock up on food (sometimes just snacks)? Asking these questions in advance will make your stay so much easier.
Room arrangements: Asking for team or sports rates is only part of the booking process. What style of rooms will your team be getting? Are the beds single, double, queen sized (Accent Inn offers only queen or king sized) Two large athletes sharing a bed won't like doubles. Are the rooms large enough to store gear? (Note: hockey teams can ask for a separate gear storage area just for the wonderful aroma's that hockey gear is known for). Will the coaches or chaperones be near the team rooms? This is important as unruly team members not only disrupt other guests but can cause teams problems with hotels. Set some quiet time rules in advance and when dealing with younger team members, remind them that "other people" are staying at the hotel besides them. Perhaps have a reward structure in place for compliance (I believe in rewards over punishment but that's just me).
Amenities: Some amenities that you might not think of but are so important – a guest laundry room to clean those team uniforms or just clean-up after mishaps, parking – can the hotel accommodate a bus, is the parking free? (Accent Inns offers free parking) local amenities -stores, restaurants you have access to easily or ones you don't want your team going near, TV -are there channels your team just shouldn't have access to. Internet – This has become huge. Everyone needs to stay connected and certainly electronic devices can entertain team members (is there a cost? Is the Wi-Fi good quality?) Accent Inns for example offers great fast and reliable free Wi-Fi, perfect for keeping the team connected and entertained.
These are just a few things you might want to consider as you plan out your season and your teams travel. Planning ahead, just like team practice, will make things go so much smoother and you'll be winners no matter what the score.
Accent Inns has a dedicated Sports & Group Travel Manager to assist you with any of the above questions for all five Accent Inns around BC (Victoria, Vancouver Airport, Burnaby, Kelowna, Kamloops) Contact Donna Price 604-231- 3203 or [email protected]