Victoria Salmon Kings host second annual Eco Night
Accent Inns is proud to support the Victoria Salmon Kings and the TLC in the second Annual Eco Night.
Advanced tickets now on-sale with donation towards The Land Conservancy for next Saturday's game!
Victoria, BC – The Victoria Salmon Kings, proud affiliate of the Vancouver Canucks and Manitoba Moose, announced today that they have partnered once again with The Land Conservancy (TLC) to present the second annual "Eco Night" next Saturday, March 13th, 2010 versus the Idaho Steelheads. Accent Inns  is proud to donate and participate in such a fun evening.  Supporting partners such as the TLC is one of the key values for the Victoria BC based Hotel chain.
Together with TLC, the Salmon Kings will be making an effort to paint the Save-On-Foods Memorial Centre "green" to promote ecological awareness. A special ticket promotion is now available as fans can purchase an advance ticket for Eco Night for just $18 per person. $3 from each ticket sale will be donated to TLC to help protect special places throughout British Columbia such as Madrona Farm. Advanced tickets for Eco Night can be purchased through TLC's website at www.conservancy.bc.ca, or through Select Your Tickets at www.selectyourtickets.com or 250-220-7777.
The Salmon Kings will also be donating all proceeds from their 50/50 and Chuck-a-Puck promotions on Eco Night to TLC. The winner of the Chuck-a-Puck promotion will receive a weekend getaway to TLC's first acquisition, South Winchelsea Island, near Nanoose Bay. The travel package includes ferry service to and from the 25-acre island, as well as accommodation in a six-person cottage.
Throughout the evening, fans can stop by and visit various display booths (Accent Inns team) of local business in the concourse area of the Save-On-Foods Memorial Centre for information on their dedication to improving the environmental footprint. Fans can also visit each booth to enter for special prizes and giveaways! Partners in attendance include BC Hydro Power Smart, Cannor Nursery, Sustainable U, CRD Demand Management, General Paint, Discover Chiropractic, Accent Inns, Ocean River Sports, Shaw, and WildPlay Element Parks.
As B.C.'s leading charitable land trust, TLC has protected more than 300 properties or 125,000 acres of fast disappearing natural areas, historic sites, farms and ranches, and places of community and recreational importance. Modeled after the National Trust in Britain, TLC protects special places through direct acquisitions, donations and management of land, conservation covenants, lease agreements and partnerships with individuals, businesses, local groups, and governments. TLC is proud to work on behalf of over 7,000 Members worldwide. Become a Member today at www.conservancy.bc.ca
The Salmon Kings continue their three-game set in Stockton versus the Thunder with contests on Friday, March 5th, and Saturday, March 6th. Victoria returns home to host the National Conference leading Idaho Steelheads for a three-game set with matches on Wednesday, March 10th, Friday, March 12th, and Saturday, March 13th. Puck drop for all three games at the Save-On-Foods Memorial Centre is 7:05 p.m. For tickets, call 250-220-7777 or visit www.selectyourtickets.com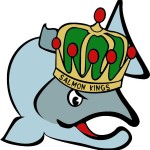 For further information contact:
Jeff Harris, Director of Media and Community Relations
and Assistant General Manager
Victoria Salmon Kings Hockey Club
250-220-2612