Taking Our Team Up Island

HarbourCats, Duncan Junior Baseball Association announce plans for exhibition game on June 22, at Evans Park in Duncan.
PRESS RELEASE
FOR IMMEDIATE RELEASE – February 26, 2014
VICTORIA, B.C. – Call it 'Bonus Baseball', in a new market for the Victoria HarbourCats.
The Victoria HarbourCats of the West Coast League and the Duncan Junior Baseball Association, which provides youth baseball and softball programming in that community, have teamed up for an exhibition game that will be played at Evans Park (6257 Somenos Road) on Sunday, June 22. The first pitch of a game between the HarbourCats and the Langley Blaze of the Pacific International League (PIL), a team comprised of former college stars and ex-pro players, will be 1:05 pm. 
The HarbourCats are calling this "Baseball Day in Duncan," and combining with the DJBA's youth baseball celebration, which will feature games at all levels.
Victoria HarbourCats vs. Langley Blaze (PIL) – Sunday, June 22, 1:05pm, Evans Park in Duncan
"It's exciting for us to add additional games for the 2014 season, and to take our team to such a supportive market like Duncan," said HarbourCats General Manager Jim
Swanson. "The HarbourCats have fans in Duncan, and the Evans Park complex is a great new baseball hotbed that has hosted provincial championships.
"DJBA president Kevin Olender and the executive have been great to work with. Sports fans in Duncan are going to enjoy the level of baseball they'll see from the HarbourCats and Blaze that day," said Swanson.
Following the June 22 game, both teams will be available for autographs. This matchup is part of a wider-ranging plan for the HarbourCats that weekend, with further details to be released in March.  "The moment we heard about this opportunity, we wanted to do it as it will help bring more focus to baseball and all our players, coaches and volunteers," said Olender. "Baseball is strong in Duncan, and getting stronger, teaming with the HarbourCats is a great step for everyone. This will be a highlight of our season."
The HarbourCats are partnering with Island Savings, Wilson's Transportation and the Victoria Times Colonist for this game in Duncan.
"The Blaze PIL team will be among the toughest opponents we'll face this year. They are well-coached by Dave Diachuk and Mike Cressey, and feature many former top college players and ex-pros who continue to play at a high level given their deep passion for the game," said Swanson. "We'll have to be at the top of our game. The Blaze are favourites to win the Baseball Canada Senior Championship in Newfoundland, and just days after this game will be one of the top contenders at the Grand Forks International tournament in southern B.C. The Blaze finished second at nationals in 2013, won provincials for the second straight year, and many of the players have been on national senior championship teams, including 2012."
The game is part of an entire day of celebration of youth baseball in Duncan – called Baseball Sunday, the season-ending windup for Duncan leagues. At 9 am, Peewee and Mosquito teams will play in wood-bat games; from 10 am to 12:30 pm, there will be Fun Fair games, food and other games. At 11 am, team awards will be handed out.
At 11:30 am, the HarbourCats and Blaze will take to the field for warmup and batting practice, open to the public.
The HarbourCats, with Head Coach Dennis Rogers at the helm, will open camp in early June, then play the season opener on the road in Kelowna on June 6 before returning to Royal Athletic Park for the June 10 home opener against the division-rival Cowlitz Black Bears.
FOR MORE INFORMATION  Jim Swanson, GM, 250-889-5204

About the West Coast League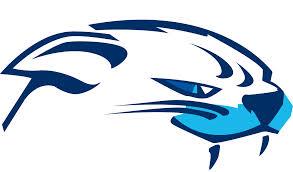 The West Coast League, which has been in existence since 2005, features a competitive level of play and recruits players from high-calibre baseball programs at colleges and universities across North America. With the addition of the Yakima Valley Pippins, the WCL will have 12 teams in three divisions for the 2014 season, with franchises located in B.C., Washington and Oregon. The Victoria HarbourCats are in the West Division with the Bellingham Bells, Kitsap BlueJackets of Bremerton, Wash., and Cowlitz Black Bears of Kelso/Longview, Wash. The 54-game regular season starts June 6 and runs through August 10, with playoffs to follow, and the HarbourCats will play three additional exhibition games (to be announced). The home-opener for the HarbourCats in 2014 is Tuesday, June 10, against the Cowlitz Black Bears, at Royal Athletic Park. The HarbourCats will face a combined Eagles/Mariners team in an exhibition game on June 5 at RAP, 7:05 pm.