Talking Stick Festival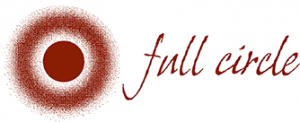 Below is a re-post of their latest press release.
Explore Aboriginal Culture through Arts – Full Circle First Nations Performance is very excited to present the 15th Annual Talking Stick Festival from February 18 – 28, 2016. Full Festival program guide and information can be found at talkingstickfest.ca
The Talking Stick Festival is an open invitation to explore Aboriginal culture through the Arts and is proud to showcase the extraordinary work of Indigenous performers and artists. Featuring some of the best emerging and established Indigenous artists Canada has to offer, it provides a stage for artists from a variety of artistic expressions – theatre, storytelling, film, writing, music, spoken word, dance and visual arts. It celebrates the traditional performance of many communities, as well as the contemporary and interdisciplinary work of Indigenous creators.
TALKING STICK FESTIVAL PERFORMANCE HIGHLIGHTS
Wax Hoks en Shqalawin (Open Your Hearts), the Talking Stick Opening Gala Celebration (February 18)  features first class entertainment, led by Comedian Darrell Dennis, with music by Beaver T and the Divas, DJ Kookum and magic by Vitaly.
Unlike any other festival in Vancouver, the Talking Stick features work based on Indigenous traditional stories. This year, at the Roundhouse, Savage Society presents Battle of the Birds (February 19-20). Directed by Governor General Award recipient, Kevin Loring, Battle of the Birds is a play based on the Nlakap'amux story about a community confronting the issue of domestic violence and will feature an Audience Talk-Back after the 1pm performance on February 19th, 2016.
In partnership with the Vancouver Public Library, the Talking Stick Festival is proud to present Our Stories Your Stories (February 20). Join Rebecca Campbell Duncan and Wes Nahanee in an afternoon depicting the history of our people from many lifetimes. In partnership with the Urban Native Youth Association's (UNYA), Indigenuity  (February 27) promises to be a night full of original music, slam poetry and dance, and will be hosted by Canada's rising Metis star, Zoey Pricelys Roy.
This year, the Festival is thrilled to have its first Music Series featuring Vancouver's local multi-award winning artists, Fara Palmer and Sandy Scofield and emerging artists/groups, Enter-Tribal, Niska Napoleon and Sister Says. Come dance the night away at The Media Club with Indigenous Sister Soiree (February 18). Enjoy four nights of the TSF Musical Coffee House Series (February 22-24 & February 27) at Zawa Restaurant on Commercial Drive. Then on February 25th, listen to the smooth sounds of Indigenous Unite at Studio Records. All hosted by Reality TV Star and Radio Host, Suzette Amaya.
Witness the annual Celebration of Powwow Culture (February 21) and enjoy the Aboriginal Artisan Fair at the Roundhouse. Afterwards, on February 27, family audiences are invited to A Metis Time & Space, an evening of interactive workshops, Metis music, stories, songs and dance.
Reel Reservations: Cinematic Indigenous Sovereignty Series (February 25-27) features three nights of short feature films curated by Colin Van Loon. Held at the Vancity Theatre, this series showcases the brightest minds of the Indigenous Independent Filming-making Community. Number 14 is a docu-drama, by Marie Clements and was inspired by the life of Jordan Wilson, a young hockey hopeful who died in a tragic car accident. Embargo is an anthology of five short films by Canadian Indigenous Women -Caroline Monnet, Zoe Hopkins, Elle-Maija Tailfeathers, Lisa Jackson and Alethea Arnaquq-Baril.
Since its inception, the festival has become a place to honour Aboriginal tradition in contemporary forms that encompasses the artistic wealth of the people, and the promise of their future in Canada. The festival is an array of Aboriginal artistic expression including, but not limited to music, dance, theatre, film and spoken word and provides a stage for emerging and established artists. Full of surprises, fun, drama, laughs and music, the festival is a true celebration of the diversity and arts of our country's Indigenous culture.
For more information on the Talking Stick Festival, and complete schedule and tickets please visit the website at talkingstickfest.ca.