Movies Near Accent Inn locations In British Columbia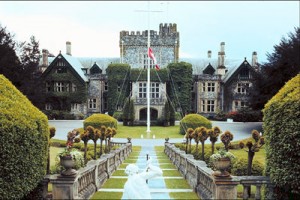 I was thinking the other day about all the movies that have been made in B.C. At the time I was watching the Disney made-for-TV movie The Descendants, which was shot in Victoria and excited to see scenes shot inside and outside Hatley Castle at Royal Roads University, where I used to work. Hatley Castle has been used as a location for over 20 movies and television programs including recent Netflix favourites Witches of East End, and The Killing.
I don't know why, but I get a kick out of seeing where movies were made and I don't think I'm alone in this. It got me thinking about how many other shows have been made close to Accent Inns hotels. A little research, and I was spoilt for choice.
Victoria
In Victoria, as I've already said, Hatley Castle seems to be one of Hollywood's favourite stage sets. Spotting Royal Roads in shows is not difficult, it has been used as a location for movies such as: X-Men 2 and X-Men – The Last Stand; Little Women; MacGyver: Legend of the Holly Rose; The Boy Who Cried Werewolf; and The Magician's House – this last one I watched being filmed when I worked in the Castle.
Nostalgically, Bastion Square and Fan Tan Alley draw me as they were locations in a great movie, Bird on the Wire starring Goldie Hawn and Mel Gibson back in 1989. I always thought it was one of the first movies shot in Victoria but actually that honour goes to Convicted, starring Rita Hayworth, way back in 1938.
Other favourite locations in Greater Victoria include: Craigdorrach Castle (Spooksville; The Glitter Dome; The Man Who Wouldn't Die) Fisgard Lighthouse and Fort Rodd Hill (Amazing Race Canada; Sleepwalker; Augusta, Gone), and Oak Bay  (Gracepoint).
According to the Vancouver Island South Film and Media Commission, 105 feature films have been shot in Victoria and environs since 1970, along with 248 TV series and mini series – this doesn't even include TV specials, pilots, and documentaries.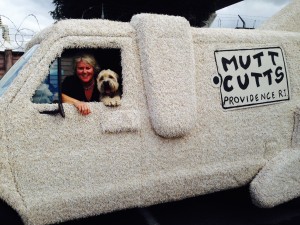 Vancouver
Over 300 major productions have been filmed in Vancouver over the last 30-years, so almost anywhere you go, you'll find a location that you may recognize from a television show, or a movie.
Rumble in the Bronx was actually Rumble in Vancouver, as this high-energy Jackie Chan movie was filmed locally. When it was released film critics asked the question: when did New York get mountains?
Forks, in Washington is known for the first Twilight movie, but the final four instalments of the Twilight saga were actually filmed in Vancouver.
One of the most successful movies ever filmed in Vancouver was the Oscar winning Juno (best screenplay), starring among others Ellen Page, Michael Cera and Jennifer Garner. It was nominated in three other Oscar categories.
British Columbia Institute of Technology's Aerospace Campus in Richmond was used in the filming of Rise Of The Planet Of The Apes. Although this movie was set in San Fransisco it was almost entirely filmed on location throughout Vancouver and at Mammoth Studios in Burnaby. Other locations to look out for when watching the movie include: PNE Agrodome, which was also used decades ago as the Russian arena in which Rocky Balboa (Sylvester Stallone) fought Ivan Drago in Rocky IV.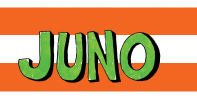 I can't leave Vancouver without mentioning Godzilla (2014) – don't you love those monster movies? A high class cast delivered lots of hokey stuff with Vancouver standing in for San Fransisco (again). Don't get confused when you watch it however, as parts were also filmed in Hawaii. But there's plenty of Vancouver region locations to spot including Steveston, Richmond, BC Place and more. Actually did you know there have been 31 Godzilla movies with the first one hitting movie theatres in 1954? And this doesn't include animated movies and TV shows where this iconic monster makes an appearance!
If you're a fan of Fifty Shades of Grey you'll spot Christian Grey (Jamie Dornan) jogging along the Coal Harbour waterfront and then down the steps at Oceanic Plaza on Hastings Street. Also watch for scenes shot in Gastown.
Many other movies have been made in the Vancouver region, so keep an eye out for local streetscapes in whatever movie you may be watching, especially if it's set in New York – for some reason filmmakers like to use Vancouver as a New York stand-in!
Okanagan
Big White, the ski hill outside of Kelowna is where the snowboarding comedies Shred and Shred 2 were partially filmed. They also used Silver Star Mountain Resort in Vernon.
Fido was also made in Kelowna, which sounds like a cute movie about dogs, but is in fact set in the 1950's after a radiation cloud has covered the planet causing dead people to be resurrected as zombies. Just when you thought it was safe to wander around the wonderful vineyards!
Kelowna was front and centre when Jennifer Beals filmed a TV movie, Wrecking Ball a.k.a. A Wife's Nightmare, in the town last fall as part of the 'Nightmare' franchise of movies. The production company also used the Okanagan as a location for A Mother's Nightmare, a Sister's Nightmare, and A Daughter's Nightmare.
More recently Go With Me was filmed on location in Enderby and Lumby – the movie is set in  logging community. A young women (Julia Stiles) returns to her hometown only to be harassed by an ex cop turned villain and stalker (Ray Liotta). Anthony Hopkins, famous for his role as Dr. Hannibal Lecter in Silence of the Lambs, plays a retired logger who helps the young woman. Watch for this movie to be released later this year – it should be good!
Kamloops and environs have been used in lots of movies doubling for the Grand Canyon and a Mexico desert among other locations. Scenes for the A-Team movie were shot on location in Ashcroft (Elephant Hill park).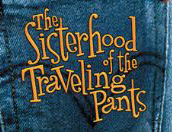 The Elephant Hills area stood in for the Baja Peninsula, Mexico in the 2005 movie The Sisterhood of the Traveling Pants. For those of you who remember the movie it's the scene at the girl's soccer camp in Mexico where Bridget learns about soccer and love.
And so the list goes on, hundreds of movies have been shot with the wonderful scenery and architecture of B.C. being used in it's own right, or as a stand-in for some other part of the world.
If you feel like planning a vacation around visiting filming locations there's no better place to stay that at one of the five Accent Inns hotel locations which are close to nearly 700 places featured on television and the silver screen.
Once you start looking for familiar locations in movies and television shows you can't stop; "Hey that's Vancouver Library … there's False Creek … I've been in that record store in Kelowna …" the list goes on. Have fun, watching movies and TV shows will never be the same!
Mike Wicks
Editor's Note:
Accent Inns has enjoyed a long standing relationship with the BC Film industry welcoming the cast and crew from many movies and TV shows. Some you may recognized that worked with us; Scooby Doo, the X Files, Stargate and more… Thanks to all the producers, cast and  crews that use BC as their base for such wonderful and fun entertainment.