Maybe It's Time for a New Bike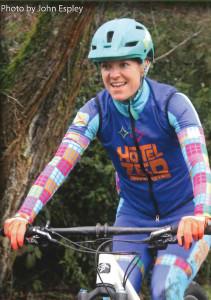 I'm not an avid mountain biker but I do like to ride. A few weeks ago I rode the Galloping Goose Trail in Victoria, B.C. that runs right behind the funky and highly popular Hotel Zed and realized that I needed to start thinking about a new bike. To say mine is ancient is an understatement. It weighs a ton, has more rust on it than a 1986 Datsun and has not enjoyed the tender loving care it may have at one point deserved. Now in my defence I didn't get it new, I'm not sure it was even second or third-hand so I've never been really proud of it.
On the Goose ride which was for Adventures NW magazine (see the Spring issue for my article and a great photo of Mandy Farmer, owner of Accent Inns and Hotel Zed in all her mountain bike glory) I buckled my front wheel and got a flat and – well you know the typical story – long walk etc. All this got me thinking of purchasing a new bike, but where the heck do you start?
I thought about bike shows and discovered that the Outdoor Adventure and Travel Show (March 12, 13, 2016 at The Vancouver Convention Centre) is featuring an Adventures in Cycling Zone. Apparently this is where I'll be able to see the hottest new bikes and cycling apparel. The event's website assures me that I can expect pre-season deals and check out all my options in one place! Not only that, Accent Inns/Tour De Victoria will be one of the exhibitors.
As I live in Victoria, I'll almost certainly end up checking in with Marty at Russ Hays – The Bicycle Shop and see what they advise. This is a company that knows a thing or two about cycling – they manage the Russ Hay's Accent Inns Cycling Team (RHAI), which is part of a non-profit organization established to grow and develop competitive cycling in British Columbia. Its mission is to introduce competitive cycling to young adults and youths and to develop their cycling talent and lead healthy, active lifestyles – exercise regularly and respect the environment in which we live.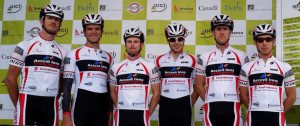 All I need to do now is try to justify buying new bikes to my wife. As the Canadian dollar is so low we're looking at a Staycation this year, as in stay in B.C. not stay at home. So wouldn't it be fun to take new bikes with us? Of course as we travel around the province we'll stay at Accent Inns wherever possible because, well, there is no better value to be had in B.C. and no hotel chain loves bikes more than Accent – they have ground floor rooms we can store our bikes in, wash and tuning station with a professional-grade bike stand, advanced tool kits, and we can even do our laundry there! That sounds like a solid case to me for a biking vacation.
Of course my wife may try to head me off at the pass about buying new bikes by pointing out that all Accent Inns (and Hotel Zeds) have a free bike rental program for guests.
Hmm, I'll have to think this one through, especially as I really like the look of the 2014 MYKA ELITE HT on offer on the Russ Hays website!
Mike Wicks
Blue Beetle Creative