Kelowna "It" Shopping Destination
I was recently in Kelowna on a cool November day with a few hours to kill and a looming deadline of my husband's birthday fast approaching.  I headed for Bernard Street in the cute heritage downtown right by the lake (a short walk from my Accent Inn) and was soon embarrassed by the obscene number of shopping bags I was holding!
The shopkeeper in Blackfish Apparel assured me that all the bags was a very good thing, especially shopping local and supporting a vibrant downtown Kelowna.  Well, I sure did my part in her store which is unbelievable for ladies looking for funky but low priced dresses.  I walked out of there with 3 new little numbers all under $100.  The shop owner was so friendly and helpful when I guiltily explained that I was supposed to be looking for my husband's birthday gift; she pointed me in the right direction down to X.10.Sion (yeah, I haven't a clue how to pronounce it either, but it's right below Earl's at the end of Bernard across from the lake… speaking of Earls, what an awesome place to have lunch! A beautiful view of the water…. or try the Memphis Blues BBQ one block up on Bernard if you like ribs… wow, they are good).
This fun unpronounceable shop had great hoodies, shoes, shirts, fun t-shirts, sunglasses and so much more.  It was a mecca for my stylish husband.
Walking back to my car thinking my job was done, I was loured into their local book store, Mosaic, due to their excellent kids section, as well as their well laid out and abundant selection of all types of books.  I just can't resist supporting a local book store.
Nor a local art gallery, especially one that is on the inexpensive side like Functional.  What a cool little shop!  I found some amazing earrings for $12 that were locally made and extremely hip, great throw pillows for the couch, cool scarves and hair accessories, all locally made by artists so I can be assured that no one else will be rocking them in Victoria.  There's also an awesome little jewelry shop called Posh Gallery on Ellis Street downtown, which sell Pandora charms and other great finds. www.poshjewelry.ca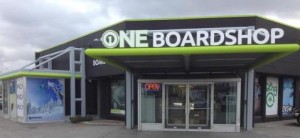 Driving out of town, I heard about a new board shop opening on the radio and thought, what the heck?  Walked into One Board Shop on their very first day of opening and was floored by what a cool store it is.  It hands down beats every single board shop in Vancouver and that's really saying something.  The service was laid back and yet so friendly and helpful, I just couldn't help but support them! The selection was phenomenal for everything board related plus street ware and sneakers, not just the snow sports side of boarding.  I highly recommend.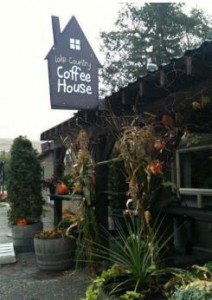 Unfortunately I didn't have time to hit South Pandosy Shopping Village, which I hear has some great little shops all clustered together.  Next time.
And last but not least, on my way to the airport I noticed a few good yelp! reviews of this funky little coffee shop in Winfield, just 10 minutes outside of Kelowna called Lake Country Coffee House. This coffee shop is more like a living room of your dream family.  Cool retro furniture, great art, and every single generation co-existing in a harmony.  The table nearby me had an elderly woman in a wheelchair reading a book with her elderly son.  A mom and baby were on the couch.  A teenager was texting in a recliner nearby.  A trucker held the door open for me.  It felt like a real community, and it made me realize there is so much to Kelowna that I don't know about and need to find out more.  Do you have any secret finds for Kelowna?